California DMV Disengagement Stats Are In: Here Is IDTechEx's Top Three Takeaways
California DMV has recently released its new 2021 autonomous testing and disengagement data, describing how safe autonomous vehicles are. IDTechEx has analysed the data, and the results may surprise you.
Since 2015 IDTechEx research has shown that the top three robotaxi companies have seen their performance more than double year on year. This year that has changed; between 2020 and 2021, this slowed down to just 1.5x.
The progress is seen in the miles per disengagement metric, a proxy for system safety is an essential factor in forecasting the emergence of autonomous technologies in the IDTechEx market report "Autonomous Cars, Robotaxis & Sensors 2022–2042". IDTechEx has taken a close look at all the details to explain what is going on and how it will impact robotaxis going forward.
Waymo Dropped Out of the Top 3
Up until this year, Waymo has been one of the front runners in miles per disengagement metrics. However, not all miles are equal.
Waymo has been putting in enormous testing milage, usually battling with Cruise for the bragging rights of furthest testing distance.
This year is no different; Waymo has increased their testing mileage from 630,000 miles in 2020 to a staggering 2.3 million miles in 2021, quadrupling their previous effort.
The difference this year is that Waymo has increased their testing much more within San Francisco, which has turned out to be a crucible of fire.
IDTechEx speculates that the dense population, urban traffic, and abundance of cyclists and pedestrians have proven very difficult compared to the relatively green pastures that Waymo has been used to.
This shows in their disengagement metrics which have fallen from 29,900 miles per disengagement to just 8,000 miles per disengagement. Despite this downturn in disengagement performance, Waymo is still making ground on the path to commercialisation.
In Feb 2022, the California Public Utilities Commission permitted Waymo to charge passengers for San Francisco rides. This service still requires a safety driver to sit behind the wheel and monitor the autonomous systems. 
Waymo's performance had been propping up the top 3, and their regression last year sees them drop to 7th. Additionally, without Waymo in the top 3, the empty 3rd space they vacate is filled with newcomer DiDi.
This is the second year that DiDi has submitted testing data, with last year being the first. Their performance has grown significantly, from ~5,000 miles per disengagement in 2020 to ~41,000 miles per disengagement in 2021. Unfortunately, this is with only 41,000 miles of testing (and only one disengagement), the lowest of the top 3.
On the other hand, Cruise takes the second spot, and their performance is reinforced with a confidence-inspiring 876,000 miles of testing.
Cruise Still Thriving
Cruise has been testing in San Francisco from the very beginning, and this year has been able to maintain growth in its miles per disengagements. In 2021 Cruise achieved 41,700 miles per disengagement, 46% up on its 2020 results.
Cruise's continued progress this year has been rewarded. As of mid-2021, Cruise has been going through the procedures to commercialise its service in San Francisco.
Then on 1st Feb, Kyle Vogt, interim CEO, CTO, and co-founder of Cruise, announced that driverless rides in San Francisco would be opened to the public. Applications to be part of the program are now open. The trial will have a limited number of users and will be free for now.
With their ever-increasing performance in one of the most challenging cities in America, commercialising robotaxis and rolling out across the US – Cruise is undoubtedly one to watch.
Find out more about the competition and how IDTechEx expects the roll-out to happen in the US, China, and other significant regions in "Autonomous Cars, Robotaxis & Sensors 2022–2042".
AutoX Appeared to Have a Stellar Year
If you were to look at the results, it appears that AutoX has flown to the top. Their 50,100 miles per disengagement is now leading the pack and was a 2.5x improvement over their 2020 performance.
However, on further inspection, AutoX submitted a total testing distance of 50,100 miles and, like DiDi, just one reported disengagement, so we must take their achievement with a pinch of salt if they have just one more disengagement, their performance halves. In contrast, with the testing miles behind Waymo and Cruise, one more disengagement would make a negligible difference to their average performance.
In China, AutoX is ramping up its trailing even more. In Feb 2022, they revealed their fleet of 1,000 robotaxis coming from their Shanghai facility, fully operational and ready for deployment.
This is quite some growth compared to the 44 vehicles they have registered for testing in California, of which only seven recorded milage. One thousand cars even surpass milage leader Waymo's fleet of 693 vehicles registered for testing in California.
In early 2021 AutoX deployed a fleet of fully driverless testing vehicles in downtown Shenzhen, China. This year that trial has been opened up to more of Shenzhen, and there is now a passenger program, making AutoX the first company in China to offer a driverless robotaxi service to the public.
Other Robotaxis Outside of California and the Us
California and China are not the only places where robotaxis are ramping up. Over the past year, IDTechEx has seen announcements that robotaxi trail services will be starting up in more locations worldwide. One of the most exciting is Moovit, powered by Mobileye, who are expected to be trialling in Tel Aviv and Munich by the end of this year.
Another exciting contender outside of the California testing is Pittsburgh-based Argo AI. Argo AI is backed by VW and Ford and have some big plans in both the US and Germany. They are testing within five cities within the US, including Pittsburgh, Washington, and Miami. Within Germany, Argo AI will be powering the much anticipated VW ID.
Buzz, an autonomous minibus that will facilitate a ride-sharing program that will supersede the MOIA program currently operating in Hamburg. IDTechEx has had hands-on experience with the MOIA program and was very impressed. Complete coverage of that experience can be found on our subscription portal, along with many other company profiles.
Germany is now a growing hotspot for autonomy. New laws have recently permitted the commercialisation of autonomous services on German roads, and this paves the way for more autonomous services to begin testing and gives a development path to commercialisation.
In the world of privately owned vehicles, Germany looks like it will be the second place to permit level 3 autonomous vehicles for public use, the first being Japan last year. The updated Mercedes S-Class is Germany's first level 3 vehicle, available later this year.
More details about these trials and technologies are found in the IDTechEx report "Autonomous Cars, Robotaxis & Sensors 2022–2042", along with detailed coverage of the supporting and enabling technologies behind robotaxis.
Despite the slowing of robotaxi progression, there was still plenty to get excited about from last year. This year we can expect more trials, more testing, and even some early (and very limited) commercialisation of robotaxis. Overall, 2022 is shaping up to be another exciting year in the world of autonomy.
---
For all the latest automotive news, reports, and reviews, follow us on Twitter, like us on Facebook, subscribe to our YouTube page, and follow us on Instagram, which is updated daily.
---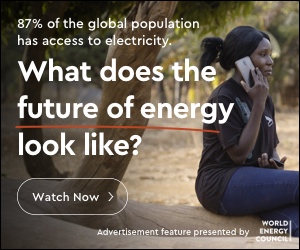 Stay Ahead of the Curve
Unlock the World's Leading Source of Automotive News and Analysis.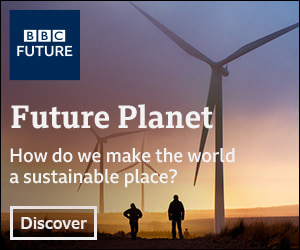 Autoscommunity.com provides innovative marketing and advertising solutions to support an advertiser's specific campaign objectives. Customized programs leverage the best of Autoscommunity.com. Contact our sales team today and see what our team can do for your custom advertising solutions.

Please include a contact number if you are willing to speak to our sales team. You can also get in touch in the following ways:
WhatsApp: 

+971 54 453 94 67
Think Your Friends Would Be Interested? Share This Story!