Gartner Says 2023 Is the Moment of Truth for Battery-Electric Vehicles
According to Gartner, Inc, several factors will make 2023 an actual test of the resolve of governments and the automotive industry in driving battery-electric vehicles (BEVs) forward.
In addition, the sharp increase in raw material prices like lithium and nickel will drive BEV costs higher, making it harder for original equipment manufacturers (OEMs) to close the price gap with internal combustion.
As a result, BEV sales may grow at a considerably lower pace or stall in some markets, making BEV investments take longer to break even.
"The digital transformation of automotive retail has not stalled, simply reduced speed," said Pacheco. "As the challenging economic environment is slowly moving the automotive market from supply-constraint to demand-constrained, automakers and retailers will refocus on the transition to online retail sales. They will also do so to reduce sales costs."
This downturn period allows automotive CIOs to help their companies grow their market share through technology. For instance, several established automakers are trying to transform into technology companies, but their corporate culture has been a significant obstacle to their ambitions.
"This must be their starting point to avoid widening the gap with digital native automakers and grow their revenue via technology even further," said Pacheco.
Beyond 2023
As demand grows worldwide for EVs, Chinese firms are well-situated to take advantage of the growth with good access to critical minerals and battery manufacturing capacity in China. Gartner recommends that automotive CIOs focused on EVs integrate supply chain planning and visibility software to ensure better business decisions about where critical materials are sourced and resiliency for crucial materials.
Gartner analysts estimate that by 2025, tech giants will own a part of the operating system for 95% of new cars on the road.
Tech giants have begun to displace established automotive Tier 1 suppliers as in-vehicle software providers (e.g., Google Automotive Services and CarPlay). They also use their ecosystems to claim a larger share of the vehicle operating system territory (e.g., Renault's partnership with Google and VW's partnership with Microsoft).
Furthermore, several tech giants are directly involved in developing, manufacturing and selling cars. Foxconn, Huawei, Alibaba, Xiaomi, Tencent and Sony are all examples of this trend.
"Succeeding alone won't be possible for a traditional OEM or supplier," said Pacheco. "Each must forge partnerships with some digital giants to remain profitable and competitive."

UP IN NEWS
---
For all the latest automotive news, reports, and reviews, follow us on Twitter, like us on Facebook, subscribe to our YouTube page, and follow us on Instagram, which is updated daily.
---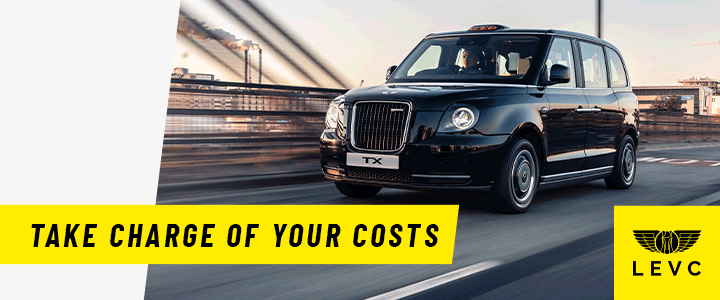 Stay Ahead of the Curve
Unlock the World's Leading Source of Automotive News and Analysis.
Autoscommunity.com provides innovative marketing and advertising solutions to support an advertiser's specific campaign objectives.
Customized programs leverage the best of Autoscommunity.com. Contact our sales team today and see what our team can do for your custom advertising solutions.

Why You Can Trust Autos Community
Our expert, award-winning staff selects the automotive-related news we cover and rigorously researches and tests our top picks.