Autonomous Shuttle Bus Trial Started in Freezing Cold Weather
A 2,5-month self-driving last-mile service trial for the tramline is up and running in Finland. The weather conditions have been snowy, cold, and challenging, but the vehicles have performed well. A group of test passengers was satisfied with the ride experience.
As part of the EU-funded SHOW project, the autonomous shuttle bus service has started in Tampere, Finland. Two Toyota Proaces, automated by Finnish autonomous technology company Sensible 4, transport locals as a last-mile service to the tramline. The piloting supports the strategic goal of the City of Tampere to be a pioneer in innovative city development.
"Self-driving cars are an incredible opportunity for us to build a smooth, sustainable, and smart city. In the future, autonomous vehicles can complement public transport in many ways, such as tram feeder traffic. The service trial will give us a lot more information about this, and hopefully, many passengers will get an exciting car ride experience", says Anna-Kaisa Ikonen, the Mayor of Tampere.
"In the future, we can utilise artificial intelligence and data for the benefit of the citizens in ways we may not have yet invented. As a result of diverse know-how and unconventional thinking, solutions improving citizens' daily lives will be created, generating new business and knowledge. It's excellent, not only locally, but also nationally and internationally, Ikonen continues," adds Ikonen.
The route is 3,5 kilometres long, it has seven bus stops, the service is free of charge to use, and the speed is 30 km/h. There were already snowstorms, icy rain, and cold -20 degrees in the first week. Varying, even hazardous weather offers an excellent chance to collect data and find new aspects for developing autonomous driving software. One thing is icy, slippery roads, another thing is large piles of snow and third the road maintenance.
"These extreme winter conditions and realistic Operations with real customers give us a great opportunity to find new aspects to development work and collecting data. In the end, self-driving vehicles must cope with this kind of weather, and this is the time of the year when public transport is truly needed. Operation with end-users brings the most valuable user information, which is often impossible to design beforehand without real experience", comments Jussi Suomela, CBO of Sensible 4.
"Operation with passengers in the most difficult conditions is a challenge and source of information for us. It has been great to see that customers are happy and the vehicles have operated well," adds Suomela.
"Feels Like a Normal Minibus Ride"
Together with the local public transport operator Nysse, a test ride day was also for the NysseLab, Tampere region test laboratory. Attendees were first-timers in autonomous vehicles, and their expectations were quite similar: slow, jerky, and braking to be complicated. In the end, all the 7 test customers were positively surprised with both the experience and speed. During the ride, attendees were surprised how well the vehicle detected the other road users, like pedestrians and cyclists.
[metaslider id="18151″]
Comments From the Nysse TestLab Passengers:
Hannu T.
"I expected the ride to be slow, and in the end, it felt like a normal ride in a normal minibus. After the ride, I was wondering how the vehicle works in the dark and the situations if pedestrians don't walk on the sidewalk."
Jari T.
"Beforehand, I thought the driving was slow. The vehicle managed the route surprisingly well, noticing pedestrians on the sidewalk. I'd maybe wish for even faster speed."
Jukka K.
"I assumed the driving was careful and accurate. I attended with an open mind, and the driving turned out to be interesting, and it felt rather safe. The vehicle managed well in the slippery weather conditions, and even if I felt a little tense beforehand, the driving wasn't scary at all."
Sensible 4 is known for its technology that can work in varying weather conditions, darkness and light. The company has previously done testing many times in Finnish Lapland and is piloting at the moment also in Norway. Other pilot sites have been in Finland, Germany, Switzerland, and Sweden.
UP IN NEWS
---
For all the latest automotive news, reports, and reviews, follow us on Twitter, like us on Facebook, subscribe to our YouTube page, and follow us on Instagram, which is updated daily.
---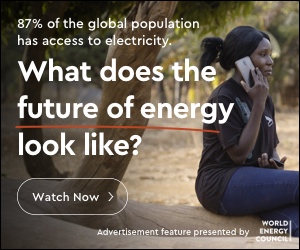 Stay Ahead of the Curve
Unlock the World's Leading Source of Automotive News and Analysis.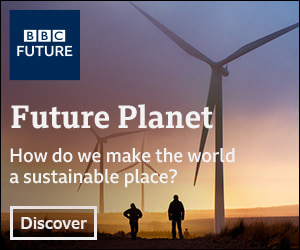 Autoscommunity.com provides innovative marketing and advertising solutions to support an advertiser's specific campaign objectives. Customized programs leverage the best of Autoscommunity.com. Contact our sales team today and see what our team can do for your custom advertising solutions.

Please include a contact number if you are willing to speak to our sales team. You can also get in touch in the following ways:
WhatsApp: 

+971 54 453 94 67
Think Your Friends Would Be Interested? Share This Story!