RML Unveils Pre-production Ferrari 250 GT SWB Restomod
Wellingborough-based RML has unleashed a pre-production version of its modernised version of the Ferrari 250 GT SWB before it enters a rigorous testing programme.
The coupe is powered by a naturally aspirated 5.5-litre V12 engine that produces 485bhp and 419lb-ft of torque. This gives it an acceleration of 0-62 km/h in around 4.0 seconds and a top speed of 180 km/h. According to RML, the model has been designed explicitly for Grand Touring, with a supple ride, bespoke dampers and a rigid carbon fibre body.
"We wanted to create an emotional product that celebrates two things: a simple, beautiful aesthetic and a pure and organic driving experience," said RML CEO Michael Mallock.
Mallock said the model was aimed at grand touring and long-distance driving rather than straight-line speed.
"An important part of the brief for this car was to create something usable – something I could drive from here to Le Mans and get out again and still be able to run at the other end," he said.
This prototype, known as Car Zero, features a multi-layer blue paint job consisting of "layers of a special carbon primer, a normal primer and a silver base coat" that gives it "a real pop".
RML also detailed the extent of personalisation options available for the Short Wheelbase, as design director Jonathon Bowen said: "Not only do we have an almost unlimited colour palette, but we also have a wide range of exterior trims to choose from.

"We are also developing some historically accurate graphics, such as door curves and parallel stripes, which fit perfectly with the design and mission of the car."
As winners of 12 constructors' championships in various racing series, RML has used the knowledge gained from its motorsport activities to update the 250 GT SWB for today.
The car is built with a carbon fibre body to save weight and features interpretations of Ferrari's signature design features, including stacked taillights and exposed fuel cap, grille and vents behind each wheel.
The Short Wheelbase is fitted with bespoke dampers from Ohlins, which are adjustable in two directions for the development car, allowing RML to make final adjustments once testing begins.
In addition to the V12, the Restomod features a six-speed open-ratio manual transmission and rear-wheel drive.
Mallock said the sound was specifically designed to sound as authentic as possible.
"The goal was to recreate the exhaust of a classic V12 race car," said Adam Rahman, powertrain design engineer.

"We started by recording the Ferrari V12 of the donor car inside and out at different speeds and loads, from idle to full-throttle acceleration.

"The engine was also tested on a dyno, and the data from both tests were incorporated into a computer simulation model that could be adapted to the new noise requirements of the Short Wheelbase."
At 4264 mm long and 1954 mm wide, the Short Wheelbase is slightly larger than the original 250 GT SWB, but the overall silhouette has been retained. It also weighs slightly more than the original, 1470 kg, probably due to the newer engine and the additional interior equipment.
The interior is designed for drivers up to 1.80 m tall and has modern features such as electric front seats, cup holders, air conditioning and an advanced infotainment system with satellite navigation and smartphone connectivity.
"The new model pays homage to the purity of supercars from the past, offering 21st-century comfort and convenience to its occupants.
The car was not built to challenge other supercars but still achieves a top speed of 185 mph and accelerates from a standstill to 62 mph in around 4.0 seconds.
"The Short Wheelbase was never designed to compete with the acceleration or top speed of a typical supercar," says Mallock.

"Our car takes a step back, and while it's certainly fast, our focus has always been on delivering a more organic driving experience, with less intervention and more usable power, while being comfortable and convenient enough to drive regularly on modern roads."
Production will be limited to around 30 vehicles. Nothing has yet been announced about pricing.
[metaslider id="18722″]
UP IN NEWS
---
For all the latest automotive news, reports, and reviews, follow us on Twitter, like us on Facebook, subscribe to our YouTube page, and follow us on Instagram, which is updated daily.
---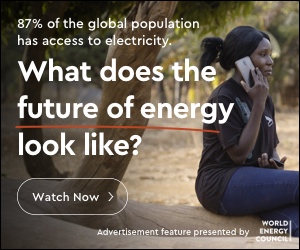 Stay Ahead of the Curve
Unlock the World's Leading Source of Automotive News and Analysis.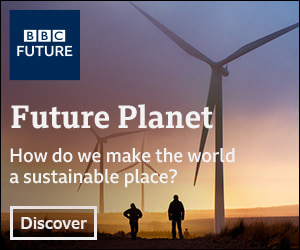 Autoscommunity.com provides innovative marketing and advertising solutions to support an advertiser's specific campaign objectives. Customized programs leverage the best of Autoscommunity.com. Contact our sales team today and see what our team can do for your custom advertising solutions.

Please include a contact number if you are willing to speak to our sales team. You can also get in touch in the following ways:
WhatsApp: 

+971 54 453 94 67
Think Your Friends Would Be Interested? Share This Story!