The Lynk & Co Cyan Racing quintet opened the 2022 podium account with an eventful FIA World Touring Car Cup opener on the narrow streets of Pau-Ville in France.
Uruguayan driver Santiago Urrutia netted second place in Race 2, leading a Lynk & Co Cyan Racing double podium as Ma Qing Hua continued to impress on his debut for the team with third place.
The duo is currently sharing fourth place in the drivers' standings as the best placed Lynk & Co Cyan Racing drivers.
"I'm very happy to start the season with a podium, a big thanks to the team, they gave me a great car today and have worked really hard. We've scored good points in total and I can't wait for the next race," said Santiago Urrutia.
"A really good start to the season and we have worked really hard to achieve this. This is my first race with Lynk & Co Cyan Racing and to be on the podium feels fantastic. I'd like to say a big thanks to everyone in the team," said Ma Qing Hua.
Yvan Muller made the most of his strong grid position in the first race to finish third, currently placed sixth overall – a single point behind his Lynk & Co colleagues.
"I'm really pleased to start the season with a podium, especially at Pau-Ville which is really challenging. The second race was okay and we have scored consistent points which is the important thing," said Yvan Muller.
Reigning champion Yann Ehrlacher had a mixed weekend, fighting his way from sixth to fourth in the first race while he was forced to pit for a puncture in the second race – dropping to 15th.
"It was really nice to see the stands full of spectators, especially here at my home race. I had cool first race, I got a good start and was able to gain places. The second race was one to forget with the puncture while being in a podium position. We are going to be back, that's for sure," said Yann Ehrlacher.
Thed Björk had a tough weekend, retiring from the first race due to damage sustained during his crash in qualifying. The second race saw the Swede bouncing back to finish ninth from 12th on the grid.
"I managed to salvage some points from a tough weekend. A massive thanks to the team who got my car back together after the crash yesterday. And I'm really happy to see Yvan, Santi and Ma on the podium, making for a strong weekend overall for the team," said Thed Björk.
Cyan Performance Lynk & Co (Urrutia/Björk/Qing Hua) is placed third in the teams' standings and Cyan Racing Lynk & Co (Muller/Ehrlacher) fourth.
Next up is Germany and the legendary Nürburgring Nordschleife on May 26-28.
WTCR Race of France
Results
Standings – Drivers
1 Néstor Girolami 49 points
2 Esteban Guerrieri 42 (-7)
3 Mikel Azcona 41 (-8)
4 Santiago Urrutia 30 (-19)
4 Ma Qing Hua 30 (-19)
6 Yvan Muller 29 (-20)
…
8 Yann Ehrlacher 18 (-31)
14 Thed Björk 7 (-42)
Standings – Teams
1 Münnich Motorsport 91 points
2 BRC Hyundai 48 (-43)
3 Cyan Racing Lynk & Co 47 (-44)
4 Cyan Performance Lynk & Co 37 (-54)
5 Comtoyou Audi 29 (-62)
2022 FIA World Touring Car Cup Calendar
May 7/8 – France – Circuit de Pau-Ville
May 26/28 – Germany – Nürburgring Nordschleife
June 11/12 – Hungary – Hungaroring
June 25/26 – Spain – MotorLand Aragón
July 2/3 – Portugal – Circuito do Vila Real
July 23/24 – Italy – Vallelunga
August 6/7 – France – Anneau du Rhin
October 8/9 – South Korea – Inje Speedium
November 5/6 – China – Ningbo International Speedpark
November 18/20 – Macau – Macau
UP IN NEWS
---
For all the latest automotive news, reports, and reviews, follow us on Twitter, like us on Facebook, subscribe to our YouTube page, and follow us on Instagram, updated daily.
---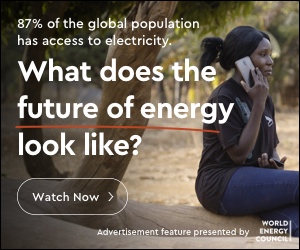 Stay Ahead of the Curve
Unlock the World's Leading Source of Automotive News and Analysis.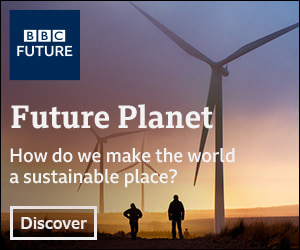 Autoscommunity.com provides innovative marketing and advertising solutions to support an advertiser's specific campaign objectives. Customised programs leverage the best of Autoscommunity.com. Contact our sales team today and see what our team can do for your custom advertising solutions.

Please include a contact number if you are willing to speak to our sales team. You can also get in touch in the following ways:
WhatsApp: 

+971 54 453 94 67
Think Your Friends Would Be Interested? Share This