Fresh from a four-week break at home in Australia – and having endured two weeks of quarantine in a hotel to earn it – Daniel Ricciardo has spoken for the first time about the dramatic sequence of events that led to Max Verstappen being crowned world champion in Abu Dhabi after a last-lap overtaking manoeuvre against Lewis Hamilton.
Ricciardo was the first lapped car not to be let past the safety car as drivers sitting between the two title contenders were waved through. This gave the Australian the best seat in the house for one of the most controversial endings in F1 history.
The consequences, as we know, were enormous. After the rejection, Mercedes appealed the result and announced that they would pursue the case. A few days later, however, this decision was reversed as the FIA undertook to investigate what, if anything, had gone wrong.
In the immediate aftermath, Ricciardo said over the team radio: "I am glad I had nothing to do with it.
But at the unveiling of the McLaren car for 2022, he explained, "I think I said that at the time, when I was still in the car, probably when I got out of the vehicle at Parc Ferme. All I knew at that point was that Lewis had a relatively big lead, and it looked like he was going to win the race and then, with one lap to go. There was a restart.
"I just thought, 'Is this happening? This is crazy.' I saw it in 2008 on TV with [Felipe] Massa and Lewis and thought, 'that will never happen again. But it did happen.
"At the time, I just thought ', Man, I feel sorry for Lewis'. It's not often you put yourself in another driver's shoes, especially when you are on track with them. But for some reason, I put myself in his shoes that night, probably because I could see everything in front of me. And I thought, 'I would hate to feel that right now. That breaks my heart'.
This week, the FIA has been seeking the views of all the drivers as part of its investigation. An outline of the changes or improvements it intends to make will be published next week.
Lando Norris, who has secured his long-term future in Formula One by signing a lucrative four-year contract with McLaren, said there was one thing everyone wanted for the future: 'consistency'.
"When something is inconsistent, like this weekend, people are upset and frustrated," he said. "They make decisions, and the team makes decisions based on that consistency and the rules and so on. So when something is postponed or changed, of course, it annoys many people.
"Ninety-nine per cent of things are outstanding. We want that consistency.
The man responsible for that is race director Michael Masi, who reportedly lost the trust of several teams because he did not apply the rules correctly in Abu Dhabi.
Masi, however, was put in a challenging situation trying to reconcile the teams' desire to avoid finishing the race behind the safety car if possible, while at the same time being aggressively harassed by Red Bull and Mercedes over the radio.
Although the McLaren drivers disagreed with the decisions made at the final race of last season, both believe Masi should remain in his role.
"I think what's so hard is that as drivers, we make mistakes, and of course, it's human to make mistakes," Norris said. "And if it was just something that happened in such a short space of time, then I think that's just the way it is. I support Michael."
Ricciardo agrees that too much interference from the teams "made it more confusing than it should have been". He continued, "I feel there's too much pressure on them [the stewards], to be honest. The sport, in general, is getting a lot more attention now, which is excellent in some ways. But it also puts pressure on others who probably do not want or are not used to that pressure.
"It's hard to look back in the past and imagine when a race director or steward was in the media so much. It was unique and unfamiliar territory. It did feel a bit intense, and I feel like everyone should take a step back."
Indeed, many fans on social media threatened never to watch Formula One again. Such was the dismay at the way things were going for some. Is Ricciardo concerned that people are switching off? "I think the lovers of the sport will still be lovers of the sport," he explains, "and they are probably even curious to see what happens in '22'.
Are you one of them? Testing begins in Barcelona on 23 February, with the first Grand Prix of the new season taking place in Bahrain on 20 March.
UP IN NEWS
---
For all the latest automotive news, reports, and reviews, follow us on Twitter, like us on Facebook, subscribe to our YouTube page, and follow us on Instagram, which is updated daily.
---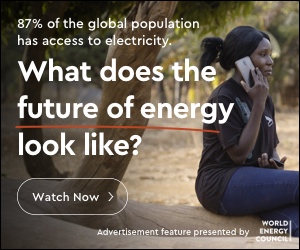 Stay Ahead of the Curve
Unlock the World's Leading Source of Automotive News and Analysis.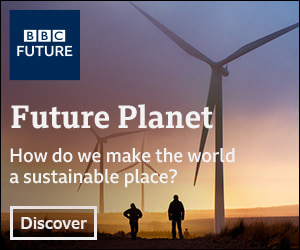 Autoscommunity.com provides innovative marketing and advertising solutions to support an advertiser's specific campaign objectives. Customized programs leverage the best of Autoscommunity.com. Contact our sales team today and see what our team can do for your custom advertising solutions.

Please include a contact number if you are willing to speak to our sales team. You can also get in touch in the following ways:
WhatsApp: 

+971 54 453 94 67
Think Your Friends Would Be Interested? Share This Story!