Global Research Project Paving the Way for Driverless Vehicles 
Research suggests that driverless vehicle technology can revolutionise our travel experience, transform our transport industries, and significantly improve road safety.
Now, experts worldwide are addressing the most significant challenge within the driverless vehicle industry: getting vehicles to operate safely and effectively in complex and unpredictable conditions that arise on our roads every day.
An international research project, coordinated by the University of Lincoln, UK, aims to create an innovative sensor system for collision detection in driverless cars – inspired by the brain activity of locusts and crabs.
Researchers have developed innovative technology based on processes that underpin how insects and crabs respond to looming objects throughout the past four years.
Researchers have analysed a particular neuron within a locust brain that prevents large swarms of the species from colliding in a matter of milliseconds. Biological patterns will build a digital blueprint for sensor systems, enabling driverless vehicles to detect and respond to obstructions in real-time automatically.
The project, named 'ULTRACEPT', brings together 18 world-class research teams and European SMEs, each with specialised expertise – from neuroscientists and biologists to robotics experts and software specialists.
The researchers focus on a fusion of visual perception, thermal mapping, and sound.
Therefore, the cars should effectively respond to a range of adverse conditions, for example, wet road surfaces or low lighting.
The innovative brain-inspired collision detection system is cost-effective and implemented within a small and compact chip.
The outcomes of this research will help shape the future of road safety and can also be applied in other areas such as mobile robots, healthcare, and the video games industry.
Shigang Yue, Professor of Computer Science at the University of Lincoln, said, "driverless vehicles will have significant benefits for modern society – but there are several safety hurdles that we need to overcome first.

"The ULTRACEPT project is aiming to solve the issue of collision detection – during daytime and night-time and within any weather conditions, including fog and rain. Ability to adapt to all weather conditions will be essential for the future of driverless vehicles."
This project has also established connections between research institutions in Europe, East Asia and South America to significantly enhance the leadership of the European institutions in this emerging research field.
This project has received funding from the European Union's Horizon 2020 research and innovation programme under the Marie Sklodowska-Curie grant number 778062.
UP IN NEWS
---
For all the latest automotive news, reports, and reviews, follow us on Twitter, like us on Facebook, subscribe to our YouTube page, and follow us on Instagram, which is updated daily.
---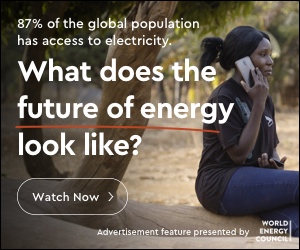 Stay Ahead of the Curve
Unlock the World's Leading Source of Automotive News and Analysis.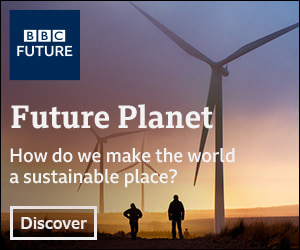 Autoscommunity.com provides innovative marketing and advertising solutions to support an advertiser's specific campaign objectives. Customized programs leverage the best of Autoscommunity.com. Contact our sales team today and see what our team can do for your custom advertising solutions.

Please include a contact number if you are willing to speak to our sales team. You can also get in touch in the following ways:
WhatsApp:

+971 54 453 94 67
Think Your Friends Would Be Interested? Share This Story!