Santiago Urrutia salvaged a podium finish from a tough Spanish weekend for the Lynk & Co Cyan Racing drivers.
"I'm really happy to score a podium after the struggles we have against Audi and Hyundai at the moment, a big thanks to the team. We have fought really hard during this weekend under difficult circumstances and we can't relax. It's going to be a very tough season moving forward," said Santiago Urrutia.
Reigning champion Yann Ehrlacher was right in the thick of the action, receiving several hits at the start of the first race, where he dropped from third on the grid to finish fourth, followed by fifth in the second race.
"We didn't get the points we aimed for and it was difficult to fight our competitors on this track. I was pushed by several drivers in the first race, but that's how it is. The second race was okay even though our pace is not that competitive. We need to sort this out as it will be tough in the coming races," said Yann Ehrlacher, who is placed fifth, one point behind Santiago Urrutia.
Yvan Muller fought hard to finish seventh in both races.
"We did our best, but it was impossible to follow the Audis and Hyundais on the straights. It was tough races with cars everywhere, but we scored some points. Let's see next weekend in Portugal, we need to keep fighting hard," said Yvan Muller.
Ma Qing Hua started from the reversed grid pole position in the second race but dropped back to finish sixth.
"It wasn't really a good second race for me. I had a good start and got the lead, but unfortunately with the current speed difference, I knew I had a small chance of winning the race. Instead, I focussed on maximising the team championship points," said Ma Qing Hua.
Thed Björk suffered a broken power steering during qualifying and started further back for both of the races. The Swede fought his way to finish ninth in the first race as his best result.
"The races were so hot and we struggled to fight, lacking the speed to fight higher up. It's been a tough weekend, but we'll just keep our heads down and keep working for the next race which is just around the corner," said Thed Björk.
The hectic schedule continues as the team heads straight from Spain to Portugal and the iconic Vila Real street race next weekend on July 2-3.
WTCR Race of Spain
Results
Standings – Drivers
1 Mikel Azcona 129 points
2 Gilles Magnus 99 (-30)
3 Santiago Urrutia 93 (-36)
4 Rob Huff 93 (-36)
5 Yann Ehrlacher 92 (-37)
…
8 Ma Qing Hua 68 (-61)
10 Yvan Muller 63 (-66)
13 Thed Björk 29 (-100)
Standings – Teams
1 BRC Hyundai 165 points
2 Cyan Racing Lynk & Co 155 (-10)
3 Münnich Motorsport 148 (-17)
4 Cyan Performance Lynk & Co 138 (-27)
5 Comtoyou Audi 131 (-34)
2022 FIA World Touring Car Cup Calendar
May 7/8 – France – Circuit de Pau-Ville
May 26/28 – Germany – Nürburgring Nordschleife
June 11/12 – Hungary – Hungaroring
June 25/26 – Spain – MotorLand Aragón
July 2/3 – Portugal – Circuito do Vila Real
July 23/24 – Italy – Vallelunga
August 6/7 – France – Anneau du Rhin
October 8/9 – South Korea – Inje Speedium
November 5/6 – China – Ningbo International Speedpark
November 18/20 – Macau – Macau
UP IN NEWS
---
For all the latest automotive news, reports, and reviews, follow us on Twitter, like us on Facebook, subscribe to our YouTube page, and follow us on Instagram, which is updated daily.
---
Stay Ahead of the Curve
Unlock the World's Leading Source of Automotive News and Analysis.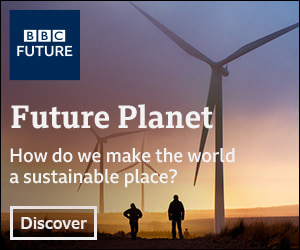 Autoscommunity.com provides innovative marketing and advertising solutions to support an advertiser's specific campaign objectives. Customised programs leverage the best of Autoscommunity.com. Contact our sales team today and see what our team can do for your custom advertising solutions.

Please include a contact number if you want to speak to our sales team. You can also get in touch in the following ways:
WhatsApp: 

+971 54 453 94 67
Think Your Friends Would Be Interested? Share This