Lynk & Co Cyan Racing will face the scorching heat of Motorland Aragón this weekend as the start of an intense FIA WTCR double header, with Portugal next up just a week later.
The team heads to Spain after a strong weekend in Hungary, where Santiago Urrutia claimed the first 2022 win of the team and Yann Ehrlacher a podium, elevating them to third and fourth overall in the standings.
"Aragon is a track I have good memories of as I won my first WTCR race here. This is a good track for us, but we must be careful as it will be hot. Our approach will be the same as at the start of the season to collect points and keep the momentum that we currently have," said Santiago Urrutia.
"I closed the gap in the championship in Hungary, and I have the confidence back. Our pace is good. This weekend will be difficult for us as we will carry more weight and the temperatures will be very high. It's all about points, points and points, and we need to keep pushing," said Yann Ehrlacher.
Ma Qing Hua has continued his strong and consistent performance in Hungary, with an average finishing position of 4,5 this year. The races in Spain will be yet another new challenge for him as he has never before raced there.
"It will be an exciting new challenge, and I like the layout of Aragon after some time in the simulator on the circuit. I am quite happy with the season so far, and we have collected a lot of points. But I also want to push more, to level up the performance and at the same time keep the consistency," said Ma Qing Hua.
Thed Björk scored a solid second place in the last WTCR race at Motorland Aragón and is keen to bounce back after a difficult start to the 2022 season.
Yvan Muller is also keen to return to the top after two top-ten finishes at the Hungaroring two weeks ago.
"Things haven't gone my way so far this season. But it's still early days, and I'm just keeping my head down to work hard for stronger results. The pace is there, and Aragon is a track where I've scored well in the past, so I'm looking forward to the weekend," said Thed Björk.
"We have a challenging weekend ahead, and we must keep a close eye on the tyre situation in the forecasted sweltering temperatures. The aim is, as usual, to fight for the top. We do not race for anything other than that," said Yvan Muller.
WTCR Race of Spain
Schedule
Times in CEST
Saturday – June 25th
09:00 – FP1 – 45 min
12:30 – FP2 – 30 min
15:30 – Qualifying
Sunday – June 26th
11:15 – Race 1 – 30 min + 1 lap
15:15 – Race 2 – 25 min + 1 lap
Standings – Drivers
1 Mikel Azcona 85 points
2 Néstor Girolami 75 (-10)
3 Santiago Urrutia 69 (-16)
4 Yann Ehrlacher 63 (-22)
5 Esteban Guerrieri 57 (-28)
6 Ma Qing Hua 55 (-30)
…
10 Yvan Muller 42 (-43)
13 Thed Björk 17 (-68)
Standings – Teams
1 Münnich Motorsport 132 points
2 BRC Hyundai 109 (-23)
3 Cyan Racing Lynk & Co 105 (-27)
4 Cyan Performance Lynk & Co 101 (-31)
5 Comtoyou Audi 72 (-60)
2022 FIA World Touring Car Cup Calendar
May 7/8 – France – Circuit de Pau-Ville
May 26/28 – Germany – Nürburgring Nordschleife
June 11/12 – Hungary – Hungaroring
June 25/26 – Spain – MotorLand Aragón
July 2/3 – Portugal – Circuito do Vila Real
July 23/24 – Italy – Vallelunga
August 6/7 – France – Anneau du Rhin
October 8/9 – South Korea – Inje Speedium
November 5/6 – China – Ningbo International Speedpark
November 18/20 – Macau – Macau
UP IN NEWS
---
For all the latest automotive news, reports, and reviews, follow us on Twitter, like us on Facebook, subscribe to our YouTube page, and follow us on Instagram, which is updated daily.
---
Stay Ahead of the Curve
Unlock the World's Leading Source of Automotive News and Analysis.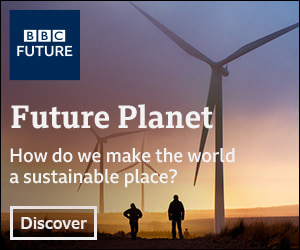 Autoscommunity.com provides innovative marketing and advertising solutions to support an advertiser's specific campaign objectives. Customised programs leverage the best of Autoscommunity.com. Contact our sales team today and see what our team can do for your custom advertising solutions.

Please include a contact number if you want to speak to our sales team. You can also get in touch in the following ways:
WhatsApp:

+971 54 453 94 67
Think Your Friends Would Be Interested? Share This