RM Sotheby's Returns to St. Moritz for Its Second Annual Sale
RM Sotheby's looks forward to its forthcoming St. Moritz auction at the Grand Hotel des Bains Kempinski at the beautiful Swiss mountain resort. The auction takes place on 9 September 2022. It is part of a great week of historic car action during the renowned International St. Moritz Automobile Week, which encompasses six incredible events held in and around the St. Moritz resort.
With only a mere 17 LHD examples produced, the 1965 Aston Martin DB5 Vantage is one of the most desirable cars of the David Brown era and arguably Aston Martin's most coveted model. The example at St. Moritz is offered in its factory-correct colours of Silver Birch over Red Connolly leather. It is a rare opportunity to acquire a highly original example that would make an exceptional basis for a Concours restoration project.
The DB5 Vantage is fully matching-numbers and, with only three owners from new, will appeal to any collector or Aston Martin enthusiast. This exceptional car estimated CHF1,000,000 – CHF1,200,000. Alongside the DB5 are two additional early consignments, including a 1964 Ferrari 330 GT 2+2 Series I by Pininfarina, one of the prettiest and most accessible Ferrari models of the 1960s was delivered new to Italauto S.A in Lausanne, Switzerland. It is a matching-numbers car, a Swiss-registered example, offered in highly original condition (Estimate: CHF180,000 – CHF220,000).
Also on offer is a 1962 Ferrari 250 GTE 2+2 Series II by Pininfarina, a masterfully sculpted, Pininfarina-designed grand tourer. The car is also offered in a highly original condition and comes with a Massini history report (Estimate: CHF230,000 – CHF260,000).
Another important Ferrari to feature in the sale is a 2006 Ferrari Superamerica. Of the 559 Superamericas produced, just 43 left the factory fitted with a six-speed manual transmission rather than the optional F1-style transmission.
The car to be offered was delivered new to the Kuwaiti royal family. It was provided with the six-speed manual transmission and the desirable HGTC package, adding carbon-ceramic brakes, a titanium exhaust, and suspension and steering upgrades. This example is finished in Argento Nürburgring over a Nero interior and has a carbon fibre interior with racing seats (Estimate: CHF700,000 – CHF850,000).
 Oliver Camelin, Director of Sales, Switzerland, says, "We are delighted to be back in St. Moritz this year and are looking forward to a great sale working alongside our friends at the Swiss Automobile Week Team. Our auction is an important part of the activities developed in 2022 to include nine fantastic events catering for a wide range of cars. The week is undoubtedly a wonderful destination event for international enthusiasts and collectors. Our first Swiss auction last year was a huge success, and we are looking to repeat this, offering the finest cars in a wonderful location."
 The Swiss Automobile Week includes various events throughout the week. It has been likened to a combination of the Mille Miglia and Goodwood Festival of Speed, making it a must-attend event for collectors in Europe and further afield, with the motto being 'something for everyone.'
The exciting selection of events during the week includes the highly acclaimed Bernina Gran Turismo, the famous race on the closed Bernina Pass that brings the event to a close on the final day. There will also be the Motorsport Rendezvous, a relaxed garden party and laid-back Concours d'elegance featuring a fine selection of racing and sports cars. 
Florian Seidl of ISAW further explains: "We are delighted to see the world's most prolific auction house teaming up with us and setting the standard in the DACH region for great collector car auctions. We are thrilled about RM Sotheby's enthusiasm and the partnership work to develop the Automobile Week in St. Moritz further.

From speed trials to hill climbing and tours, there is something for everyone! Come around and join for action on the track, the roads, and in the auction hall! It is time to sign in and enjoy the peak of the summer season in St. Moritz with us."
 The Kilomètre Lancé – Alpine 1000 will be occurring during the week, which involves racing 1000 metres down Engadin Airport's runway. A remarkable Blitzen Benz from the Sinsheim Technical Museum has already been announced as a participant in the time trial. This example had a storied history, considering it was the fastest car in the world for many years when it achieved 228.1 km/h on Daytona Beach in 1922.
The Blitzen Benz is powered by an incredible 21.5-litre four-cylinder powerplant and is still, to this day, the largest engine ever fitted by Mercedes-Benz into a passenger car. A 300 SL Prototype Roadster was also announced for this event held during the Swiss Automobile Week.
Another acceptable historic vehicle, prototype number six, is immediately recognisable thanks to its auxiliary headlight in the middle of the radiator grille. It was originally a works racing car for Mercedes-Benz from 1960 to 1962, with factory driver Eberhard Mahle taking it to eight victories in various races then.
For 2022, three new events will be held to help make the trip to St. Moritz even more difficult to miss. This includes the Targa Poschiavo Engiadina, a two-day pre-war classic car rally around the mountains of the Swiss resort, positioned for classics that are too young for London-Brighton but too old for the Mille Miglia.
 There will also be Super Stick Shift, which is a rally orientated towards analogue supercars from 1974 to 1995; iconic models such as Ferrari GTOs, F40s, and F50s, and Lamborghini Countach's will be eligible.
The third and final addition to the 2022 International St. Moritz Automobile Week is the Mobility Forum, a panel discussion regarding classic and current mobility topics of yesterday, today, and tomorrow.
 RMS will bring you into the event, preferably with some of the fabulous cars they have on offer. For registration, go to www.i-s-a-w.com.
UP IN NEWS
---
For all the latest automotive news, reports, and reviews, follow us on Twitter, like us on Facebook, subscribe to our YouTube page, and follow us on Instagram, which is updated daily.
---
Stay Ahead of the Curve
Unlock the World's Leading Source of Automotive News and Analysis.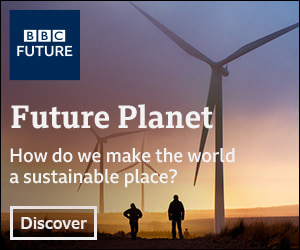 Autoscommunity.com provides innovative marketing and advertising solutions to support an advertiser's specific campaign objectives. Customised programs leverage the best of Autoscommunity.com. Contact our sales team today and see what our team can do for your custom advertising solutions.

Please include a contact number if you want to speak to our sales team. You can also get in touch in the following ways:
WhatsApp: 

+971 54 453 94 67
Think Your Friends Would Be Interested? Share This