Snowfall to Reach 15 Inches: How to Drive in Snow and Ice
Following the Met Office's warning for potential risk to life and property due to snowfall of up to 15 inches, drivers are urged to follow road safety precautions. 
To ensure road safety, motoring experts at Quotezone.co.uk advise drivers to follow tips on how to drive in snow and icy weather.
Snowfall is expected to reach up to 15 inches in the UK, with the Midlands and northern England said to be hit the heaviest by the chilly conditions.
Advice to drivers includes avoiding shortcut routes, packing a safety car kit and checking tyres are fit for the road.
Greg Wilson, Founder and CEO of Quotezone.co.uk, said: "With the weather conditions expected to worsen over the next couple of days, the most important thing is to try and stay off the roads if you can.
"For important trips, however, we want to urge motorists to follow safety precautions and amend their driving habits to ensure safety for themselves and other road drivers. Making sure your car is fully prepared, and you have an emergency kit and lots of fuel in the tank are key tips when driving in snowy conditions."
Leave Early
Your journey will likely be longer due to cars slowing down to avoid slips and collisions. Make sure to allow yourself plenty of time to reach your destination by setting off early.
     2. Choose Your Route
Even though the journey may be slightly longer, don't use shortcuts. Plan your trip around major roads, which will surely be gritted or cleared.
    3. Pack a Car Kit
Don't travel without a car kit in your boot, which needs to be packed with health and safety equipment in an emergency. Important things to remember are a torch, a first aid kit, a blanket, an ice scraper, snacks and warm clothes.
     4. Check Your Tyres
Motorists without winter tyres should ensure they are inflated at the correct pressure with at least 3 mm of tread. Drivers can be fined an eye-watering £2,500 for each faulty tyre and receive three points on their driving licence, making tyre safety even more critical in snowy conditions.
   5. Car Preparation
Before heading off on any journey, ensure your screen wash is topped up and clear all snow and ice from your windscreen, windows and roof. Any reduced visibility can lead to fines and even penalty points. Be careful not to use water when de-icing windscreens, as hot water can crack the glass. Keep your fuel tank topped up to avoid being caught in harmful conditions.
    6. Drive Cautiously
Make sure to drive carefully and maintain a moderate speed for the conditions. You don't want to go too fast, risk losing control or moving too slowly, and risk losing momentum if needed. Lots of cars have their own winter or snow mode. Stopping distances can be up to ten times greater in the snow and ice – so leave even more space between you and the car in front than usual.
To find the cheapest insurance quotes and ensure you are covered should you have an accident, whatever the weather, please visit Quotezone.co.uk.
UP IN NEWS
---
For all the latest automotive news, reports, and reviews, follow us on Twitter, like us on Facebook, subscribe to our YouTube page, and follow us on Instagram, which is updated daily.
---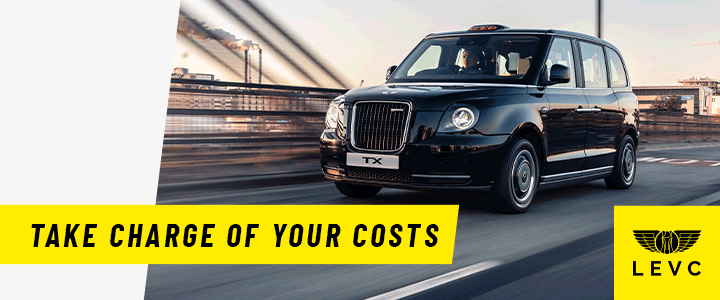 Stay Ahead of the Curve
Unlock the World's Leading Source of Automotive News and Analysis.
Autoscommunity.com provides innovative marketing and advertising solutions to support an advertiser's specific campaign objectives.
Customized programs leverage the best of Autoscommunity.com. Contact our sales team today and see what our team can do for your custom advertising solutions.

Why You Can Trust Autos Community
Our expert, award-winning staff selects the automotive-related news we cover and rigorously researches and tests our top picks.