For the first time, Hyundai Motor America is set to compete in the ADAC TotalEnergies 24-Hour Race at Germany's Nürburgring circuit on May 20-21, 2023. Hyundai Motor America, alongside Hyundai Motorsport GmbH, will partner with Target Competition to field a single Elantra N TCR entry piloted by a veteran lineup of Hyundai drivers from Bryan Herta Autosport (BHA).
The driver lineup will feature the reigning IMSA Michelin Pilot Challenge (IMPC) Championship pairing of Taylor Hagler and Michael Lewis alongside Mason Filippi and Harry Gottsacker. Behind the wheel of the Hyundai Elantra N TCR, the BHA drivers bring Team USA representation to the Nürburgring 24 Hours scene and will engage in a head-to-head battle against their European TCR field counterparts.
The 2023 debut for Hyundai Motor America comes after the manufacturer initially intended to enter the Nürburgring 24 Hours in 2020 before the Coronavirus pandemic.
To be eligible to compete, all four Hyundai BHA drivers must participate in informative classes, Nürburgring Endurance Series (NLS) races and a specific qualifying race ahead of their entry into the ADAC TotalEnergies 24-Hour event.
Within the required NLS races, all four drivers will pilot a Hyundai i30 N streetcar featuring only slightly modified safety equipment in Halger and Lewis co-driver pairings, then Gottsacker and Filippi. Given the eligibility requirements, the drivers will take six trips to Germany leading up to the start of the Nürburgring 24 Hours weekend.
BHA's drivers will quickly transition from their regular duties in the IMSA Michelin Pilot Challenge events to travel to Germany for their upcoming NLS races. Immediately after the checkered flag waves at Sebring International Raceway, drivers will depart to ensure timely participation in their first NLS race.
Schedule of Events Leading Up to the Nürburgring 24 Hours
1. March 10-11: Mandatory Nürburgring training class
2. March 18-19: NLS Race #1 at Nürburgring
3. March 31 – April 1: NLS Race #2 at Nürburgring
4. April 12-15: NLS Race #3 at Nürburgring
5. April 21-22: Nürburgring 24 Qualifying
6. May 18-21: Nürburgring 24 Hours
Expanding on Hyundai's international reach around the Nürburgring 24 Hours, Jeff Ricca of Ricca Autosport will represent Hyundai Motor America within the VT2 class of the Hyundai i30 Fastback N Cup as the sole driver from the United States via Hyundai's "Dare to Dream" global program.
Ricca drives a Hyundai Elantra N in the 2023 SRO TC America class Powered by Skip Barber Racing School championship and has previous experience at the 24-hour event providing essential knowledge of European competition.
Since 1970, the Nürburgring 24 Hours has been a staple on the European racing network, highlighting touring cars and GT endurance racing. Team Target Competition is no stranger to the world of TCR racing in Europe and gives familiarity to the Hyundai BHA drivers ahead of their debut at the Nürburgring 24 Hours.
Target Competition has earned championship accolades, including back-to-back Drivers and Team Championship titles in the TCR International Series (2015) and the ADAC TCR Germany series (2016, 2017) and capturing the TCR Europe Trophy in 2017.
"Hyundai and Bryan Herta Autosport give us such great opportunities," said Michael Lewis. "It is cool to compete in a historic, unique, and crazy event where we can showcase Hyundai's vehicles amongst the great competition. 24 Hours around is probably the most difficult circuit out there, but we love it, and that's what we look to do. Thank you to Hyundai for making this happen for us, and we will do our best and have fun."
"I look forward to representing Hyundai USA in an international program for the first time in Germany," said Taylor Hagler. "We will have the opportunity to sample a wide range of the race-prepared versions of the N vehicles as we work to qualify for the race. It will be a busy spring balancing the logistics of our IMSA and Nürburgring 24 schedules and spending time on the simulator to prepare for the race!"
"I am very grateful for Hyundai making this happen, and it's an honour to represent Team America at the Nürburgring," Mason Filippi said. "I cannot wait for each of the six trips and to run as many laps as possible to learn such a gruelling but fun track. Hyundais are fun to drive, and it will be exciting to get behind even more N models while roasting around the Nordschleife. The Nürburgring is my favourite track I've ever driven, and I am fulfilling one of my dreams by competing there over the next few months." 
"We originally discussed this program a few years ago, and I've been waiting anxiously for this opportunity since it was just a concept," said Harry Gottsacker. "I appreciate Bryan (Herta) and Hyundai working so hard to get this opportunity for Team America to take on the Nürburgring 24-hour race. It will take a lot of effort even to make the grid in May, and we will work together step by step to be successful."
UP IN NEWS
---
For all the latest automotive news, reports, and reviews, follow us on Twitter, like us on Facebook, subscribe to our YouTube page, and follow us on Instagram, which is updated daily.
---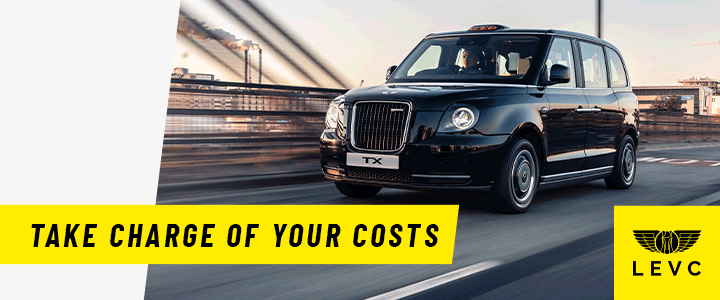 Stay Ahead of the Curve
Unlock the World's Leading Source of Automotive News and Analysis.
Autoscommunity.com provides innovative marketing and advertising solutions to support an advertiser's specific campaign objectives.
Customized programs leverage the best of Autoscommunity.com. Contact our sales team today and see what our team can do for your custom advertising solutions.

Why You Can Trust Autos Community
Our expert, award-winning staff selects the automotive-related news we cover and rigorously researches and tests our top picks.