The Concours of Elegance is delighted to reveal that this September's automotive extravaganza will feature a selection of the finest pre-war British motor cars – including a million-pound 1920s Vauxhall. The glamorous line-up – handpicked from the world's leading car collections – will chart the progression of Britain's innovative, resourceful marques during this fascinating era.
The selection will star as part of a more comprehensive Concours display featuring 70 of the world's rarest, most spectacular vehicles assembled in the immaculate grounds of Hampton Court Palace from the 2nd to the 4th of September.
The line-up of British machinery will include not one but two examples of the most famous Rolls-Royce, the remarkable Silver Ghost, an emblem of Edwardian engineering excellence from a time when Britain led the automotive world. When launched to the world, the' Ghost' was a real engineering tour de force, renowned for its exceptional mechanical refinement and effortless power.
From 1910 onwards, the Ghost was equipped with a smooth, near-silent – hence the 'Ghost; name – 7.4-litre 50 hp straight-six, giving imperious performance and leaving contemporary rivals firmly in its dust. The first Ghost on show emerged from the factory on the 30th of August 1912; this grand, stately automobile will appear at Hampton Court Palace days after its 110th birthday.
Chassis 2092 was a splendid example, specified with a seven-passenger cabriolet body, its fittings in gleaming brass rather than the usual nickel. It lived in the UK until the late 1940s when it travelled by ship from Blackpool to Boston.
It remained in the USA for some time, its enthusiast owners, including Alex E. Ullman, founder of the famed Sebring 12 Hours race. It returned to the UK in 2001 when it was treated to complete restoration and fitted with an original Arthur Mulliner body – tracked down in Sweden.
This excellent Ghost has since competed with success at Concours competitions, including Pebble Beach and Amelia Island, whilst also touring extensively, covering 40,000 miles across the US and throughout Europe in recent years; a great car used as intended.
The second Ghost that will grace Hampton Court later this year also left the factory in late 1912, fitted with a Tourer body by Arthur Mulliner of Northampton. It was an exceptional example – an exact duplicate of Chassis 1710, the famous Ghost that won the London to Edinburgh rally in 1911.
The Ghost had such effortless power from the enormous 7-4-litre engine that it could complete the 400-mile journey in top gear. This September, the car that will be on show spent much of its early life north of the border before crossing the Atlantic in the mid-1950s.
It was owned by a prominent member of the Rolls-Royce Owners Club, who replaced the Mulliner coachwork with a 'Hooper Tourer' body. It returned to the UK in 1989 and starred as part of marque experts P&A Wood's Silver Ghost centenary celebrations.
This September's event will offer an excellent chance to examine this splendid brace of richly detailed Silver Ghosts up close – united 110 years after they rolled out of the factory – motor cars that rank among Britain's most lavish.
The Concours of Elegance will also welcome the most revered and valuable Vauxhall of all this September, the 1925 30/98 Wensum Tourer. When new, the high-performance, sporting car – known as the "King of Thoroughbreds" – was locked in fierce competition with the Bentley 4.5-litre.
Launched back in 1913 as the 30/98 Velox, the model was upgraded in 1922 to become the 'OE', with a cutting-edge overhead valve engine. Performance was awe-inspiring, with over 100 mph possible. The car that will be on show at Hampton Court is the most special 30/98 variant, one of just 12 cars supplied with the 'ultra-sporting' Wensum body, the lightweight of which gave them even more energetic performance.
With its dramatic V-shaped windshield, head-turning 'boat tail' coachwork – inspiration for which was taken from contemporary speedboat design – the Wensum was among the most stylish cars of its day. Chassis OE259 is particularly striking with its gleaming chrome finish.
It is believed to be one of just six surviving cars and likely the most original of all, its interior essentially unchanged since it left the Vauxhall factory nigh on 100 years ago. One of the last cars produced by the marque before its takeover by General Motors in 1926, the Vauxhall 30/98s retains a particular significance in British automotive history.
These fine Edwardian motor cars are, particularly in ultra-rare Wensum Tourer form, highly-coveted by collectors, changing hands – on the rare occasions they come to market – for high six-figure fees, with one recent example even breaching seven figures and becoming the first million pound Vauxhall.
Also lining up in the Palace grounds will be the 30/98's rival, as mentioned earlier: the 4.5-litre W.O. Bentley. Bentley, founded in 1919, quickly developed a reputation for producing distinguished sporting cars, offering 3-litre and six ½-litre machines to the moneyed elite. The 4 ½ litres was first introduced in 1927, effectively replacing the 3-litre vehicle, which had become outdated by the late '20s.
The new model was more powerful than the 70 bhp 3-litre car, packing 110 bhp in 'touring' form and 130 bhp in race trim. The 4 ½ litre – powerful, sporting road car was also highly effective as a competition machine, winning at the famous 24 hours of Le Mans on its debut in 1928. The example on show in under two months will be a 1929 Vanden Plas Tourer model, formerly owned by Johnnie Green, founder of the Bentley Drivers' Club.
Chassis DS3575 sat in storage for decades before being sent for restoration at R.C. Moss in recent years. Great effort was made to ensure that it emerged from this process looking just as it did when it left the factory in 1929 – the restoration firm going so far as to track down and restore one of the original Rexine machines used for finishing Bentley's bodywork in the period.
This exceptional British motor car presents superbly, retaining its original tool kit and owner's handbook—another fine example of British engineering and one not to be missed.
The fantastic array of pre-war British machinery will be capped off by a superb Lagonda V12 Rapide 'Drop Head Coupe', launched in 1938 as conflict loomed over Europe. The Rapide V12 was introduced by Lagonda as a high-performance luxury grand-tourer, pitted against the dominant Alfa Romeo 2900, intending to set new standards for the class.
The 'DHC' – built on a shortened chassis – was a rakish de-facto two-seater, with only a tiny, removable rear bench behind the driver and passenger. Designed by Lagonda's in-house designer, Frank Feely – who went on to work for Aston Martin – the Rapide DHC remains a stunning car, offering an understated British take on the 1930s streamliner look.
The elegant, reserved coachwork belied significant performance, with a fabulously smooth 180 bhp 4.5-litre V12 – designed by a confident W.O. Bentley – under the long bonnet; the Rapide V12 was a match for anything on the open roads of Europe. Such was the performance potential that modified versions with lighter bodies competed at Le Mans, securing 3rd and 4th place in 1939.
The Rapide V12 was also a technological tour de force, with independent front suspension and synchromesh for 2nd, 3rd and 4th gears. Unfortunately, production was short-lived; just 17 Rapide V12 DHCs were built before the disruption of war halted play in 1940.
This particular car was completed in the September of 1939, just weeks after the war broke out, and was soon exported to the United States, where it remained until 1989. It was restored on its return to the UK, and its V12 upgraded to effective Le Mans spec, with four carburettors and modified heads. September's event will offer an opportunity to savour this stunning and scarce motor car from the very end of the pre-war era.
These tremendous British motor cars and many more will be on show at this September's glamourous event, assembled in the immaculate Palace grounds, with other star cars set to be announced in the coming weeks. Outside the prominent display of vehicles, the Concours of Elegance will assemble around 1,000 different cars in a series of unique features and shows, as well as a live collector car auction by Gooding & Co.
James Brooks-Ward, Concours of Elegance CEO, said: "We're delighted to reveal the fabulous array of highly significant, pre-war British motor cars that will star at Hampton Court Palace in under two months' time, adding to our already sensational line-up. The hand-picked selection will highlight the ingenuity, flair and irrepressible spirit that underpinned Britain's automotive industry during the pre-war period. 

"The Concours of Elegance is renowned internationally for assembling the finest automobiles in existence, in the most spectacular of settings, and our tenth-anniversary show will raise the bar once again; it is going to be the ultimate automotive extravaganza."
Away from the automotive displays, Concours of Elegance will once again be an occasion of pure luxury, with champagne provided by Charles Heidsieck, picnics by Fortnum & Mason, and a collection of art, jewellery and fashion displays. Presenting Partner A. Lange & Söhne will showcase some of its most intricate timepieces.
Tickets to the Concours of Elegance 2022 are available now from just £35 for half-day entry, with complete three-course hospitality packages from £320. Tickets can be bought from concoursofelegance.co.uk/tickets
UP IN NEWS
---
For all the latest automotive news, reports, and reviews, follow us on Twitter, like us on Facebook, subscribe to our YouTube page, and follow us on Instagram, which is updated daily.
---
Stay Ahead of the Curve
Unlock the World's Leading Source of Automotive News and Analysis.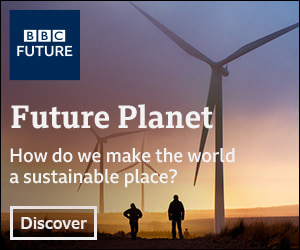 Autoscommunity.com provides innovative marketing and advertising solutions to support an advertiser's specific campaign objectives. Customised programs leverage the best of Autoscommunity.com. Contact our sales team today and see what our team can do for your custom advertising solutions.

Please include a contact number if you want to speak to our sales team. You can also get in touch in the following ways:
WhatsApp: 

+971 54 453 94 67
Think Your Friends Would Be Interested? Share This