Important Things To Look For When Test Driving a Rental Car
When you plan on renting a car, you can go for a test drive to determine if it's a good fit. You still need to check for specific aspects before spending.
The car rental you decide to drive is an essential choice since the rental price may be higher depending on the vehicle. A test drive is necessary to ensure you get the most out of your rental. During a test drive, there are certain aspects that you should look out for so you can make the best choice.
Normal Motor Functions
Every vehicle has a basis for its functionality, including its braking power, speed, acceleration, steering, and numerous other capabilities. These aspects are essential things to look for in a rental car's test drive; even though you won't have the vehicle for an extended period, you at least need to have quality driving during your time on the road. Test the vehicle's ability to speed up and slow down and its turn radius to determine if it handles as expected.
Technology Inside
Modern vehicles have a variety of devices built into their systems. Computer systems such as GPS or control systems for the temperature and the stereo play an essential role in a vehicle's value. The technology in the car may determine if you have an easy time operating the vehicle or if it's missing some key features you're looking for.
Comfort
No one wants to be uncomfortable while driving, so comfort is one crucial thing to look for while test driving a rental car. Various seating types with different materials could make the driving experience more or less comfy. Adjust your seating until you feel comfortable and as you drive, notice how you feel while staying in that position. If you feel your back is stiff, there is a good chance that the seating will bother you over the course of the rental.
Abilities in Your Location
Your location is one essential thing to consider when choosing the best car rental for you, and the test drive will help reinforce any doubts or positive signs about the roads you will drive on. If you rent a vehicle in a busy city such as New York City or Miami, the streets will be more brutal to navigate, and your test drive will give you a taste of what to expect. Take note of how your vehicle drives in certain situations in different areas of town to give you a hint for your decision.
Renting the right vehicle requires careful decision-making. A test drive will help you see what the car you want is capable of and if it's the best choice for you.
UP IN NEWS
---
For all the latest automotive news, reports, and reviews, follow us on Twitter, like us on Facebook, subscribe to our YouTube page, and follow us on Instagram, which is updated daily.
---
Stay Ahead of the Curve
Unlock the World's Leading Source of Automotive News and Analysis.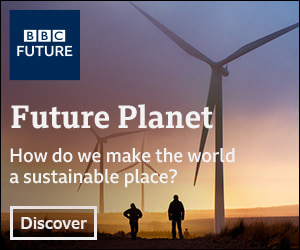 Autoscommunity.com provides innovative marketing and advertising solutions to support an advertiser's specific campaign objectives. Customised programs leverage the best of Autoscommunity.com. Contact our sales team today and see what our team can do for your custom advertising solutions.

Please include a contact number if you want to speak to our sales team. You can also get in touch in the following ways:
WhatsApp:

+971 54 453 94 67
Think Your Friends Would Be Interested? Share This