Morgan Olson, EAVX and REE Automotive Host Customer Evaluations for Proxima
EAVX, Morgan Olson and REE Automotive are hosting the first live demonstrations and customer evaluations this week of Proxima Powered by REE, the newly announced fully drive-by-wire walk-in step van. The joint events highlight the benefits of the newly-designed EAVX and Morgan Olson body paired with REE's fully-flat, modular P7 chassis and x-by-wire technology.
Over the next several weeks, prospective customers will have the opportunity to experience the Proxima body powered by REEcorner technology and the P7 chassis. The joint program aims to reduce the total cost of ownership, easing the transition to electric for fleets. It also helps fleets meet ever-increasing industry demands, including increased consumer deliveries and continued driver shortages.
Additional benefits include operational efficiencies and flexibility that can be scaled across further applications and classes 2b-6 for both the body and the chassis, with modularity and design freedom in mind.
Key benefits of the Proxima body on REE's P7 include significantly improved aerodynamics, enhanced driver ergonomics, increased driver visibility and overall safety, enhanced manoeuvrability, and integrated technologies:
Nearly 60% reduction in drag when combining the Proxima body with the REE platform
Drive-steer-and brake-by-wire functionality eliminates mechanical obstructions, reducing underfloor turbulence and ensuring a smooth ride.
A smart digital infrastructure by EAVX enables all connected systems throughout the vehicle to exchange information and aid the driver.
Low load floor enables fast, easy accessibility for drivers and helps reduce delivery times.
Ergonomics designed with drivers of all body types, with a focus on every interior detail to reduce driver distraction and increase safety and comfort
Significant driver visibility improvements coming from both body and chassis, boosting both driver and passerby safety
REEcorners™ minimal turning radius combined with Proxima's sleek, compact design ensures optimal manoeuvrability in crowded urban zones and loading docks.
Fast repair times and reduced total costs of ownership due to rapid REEcorner™ swaps and 50-50 weight distribution of Proxima body
"We are thrilled to begin sharing this first Proxima concept Powered by REE and its potential impact on the industry with these customers," said Mark Hope, COO and general manager of EAVX. "Initial discussions have already been met by praise from customers large and small across several delivery segments. The customer evaluations this week are an exciting and important next step as we move closer to bringing the Proxima body to market." 
"These events are an incredible opportunity for leading delivery companies and fleet managers to see firsthand how Proxima paired with the REE chassis can answer the call for electrification options that are quick, efficient and offer a low total cost of ownership," said Daniel Barel, co-founder and CEO of REE. "These live demonstrations will convey the value and efficiencies REE's x-by-wire technology can bring to fleets, as well as the power of pairing this revolutionary chassis with EAVX and Morgan Olson's high-tech body. We're so excited to get it on the road – and to help future-proof commercial fleets as they electrify."
Morgan Olson's President and CEO, Mike Ownbey, adds, "This new Proxima step van is another example of Morgan Olson's legacy for providing the work truck industry with innovative delivery solutions. I'm looking forward to this voice of the customer event and being part of this collaborative project with EAVX and REE Automotive.
UP IN NEWS
---
For all the latest automotive news, reports, and reviews, follow us on Twitter, like us on Facebook, subscribe to our YouTube page, and follow us on Instagram, which is updated daily.
---
Stay Ahead of the Curve
Unlock the World's Leading Source of Automotive News and Analysis.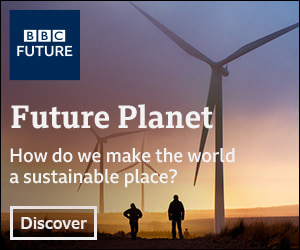 Autoscommunity.com provides innovative marketing and advertising solutions to support an advertiser's specific campaign objectives. Customised programs leverage the best of Autoscommunity.com. Contact our sales team today and see what our team can do for your custom advertising solutions.

Please include a contact number if you want to speak to our sales team. You can also get in touch in the following ways:
WhatsApp: 

+971 54 453 94 67
Think Your Friends Would Be Interested? Share This