​Santiago Urrutia Heads Lynk & Co Cyan Racing 1-2 in Portugal
Santiago Urrutia and Yann Ehrlacher secured a Lynk & Co Cyan Racing 1-2 on the streets of Vila Real as the FIA World Touring Car Cup held its fifth race weekend of 2022.
The duo started from the front row and held the lead throughout the race to secure vital points for the championship.
"It's been a good weekend with pole and victory in the first race. We have collected some big points, which was our main target for the races here in Portugal. The next race will be tougher with more weight on board, so we need to keep fighting hard," said Santiago Urrutia.
"The first race was good, with strong points for the team, which is the main goal. I broke my front anti-roll bar in the second race but could still salvage some points," said Yann Ehrlacher.
The duo heads from Portugal in the second and third position of the drivers' championship, trailing points leader Mikel Azcona of Hyundai by 16 and 20 points.
Ma Qing Hua secured two top-six finishes to continue his strong run of consistent results, climbing to the seventh position in the drivers' championship.
"It has been a good weekend for the team, collecting many points. I had a good pace in both races, but it was challenging to overtake. My results have still been quite good, and the team has made strong progress in the standings. I'm looking forward to the next races in Italy," said Ma Qing Hua.
Yvan Muller heads from the streets of Vila Real with a fourth-place finish in the final race as his best result, starting from the reversed grid pole position.
"My first race stopped too early after I was hit on my rear tyre, which meant that I got a puncture. The second race was tough as I lost a big lead when the safety car came on track. Then I lost too much time during the joker lap, it was my mistake, and I'm sorry for the guys," said Yvan Muller.
Thed Björk had another tough weekend, retiring from the first race due to damage from an incident while he crossed the finishing line of race two in the eleventh position.
"There were a lot of incidents in the two races and I tried to help my teammates as much as I could. It was another weekend to forget for me personally, but I am happy to see the team scoring so strongly in a very tough weekend," said Thed Björk.
The solid Portuguese result has brought Cyan Performance Lynk & Co (Urrutia/Ma/Björk) and Cyan Racing Lynk & Co (Ehrlacher/Muller) to a joint second position overall, just seven points from the lead.
The next FIA World Touring Car Cup race weekend will take place at Vallelunga in Italy on July 23-24.
WTCR Race of Portugal
Standings – Drivers
1 Mikel Azcona 153 points
2 Santiago Urrutia 137 (-16)
3 Yann Ehrlacher 133 (-20)
4 Rob Huff 130 (-23)
5 Néstor Girolami 113 (-40)
…
7 Ma Qing Hua 97 (-56)
9 Yvan Muller 78 (-75)
14 Thed Björk 35 (-118)
Standings – Teams
1 BRC Hyundai 218 points
2 Cyan Performance Lynk & Co 211 (-7)
3 Cyan Racing Lynk & Co 211 (-7)
4 Münnich Motorsport 180 (-38)
5 Zengo Motorsport 155 (-63)
2022 FIA World Touring Car Cup calendar
May 7/8 – France – Circuit de Pau-Ville
May 26/28 – Germany – Nürburgring Nordschleife
June 11/12 – Hungary – Hungaroring
June 25/26 – Spain – MotorLand Aragón
July 2/3 – Portugal – Circuito do Vila Real
July 23/24 – Italy – Vallelunga
August 6/7 – France – Anneau du Rhin
October 8/9 – South Korea – Inje Speedium
November 5/6 – China – Ningbo International Speedpark
November 18/20 – Macau – Macau
UP IN NEWS
---
For all the latest automotive news, reports, and reviews, follow us on Twitter, like us on Facebook, subscribe to our YouTube page, and follow us on Instagram, which is updated daily.
---
Stay Ahead of the Curve
Unlock the World's Leading Source of Automotive News and Analysis.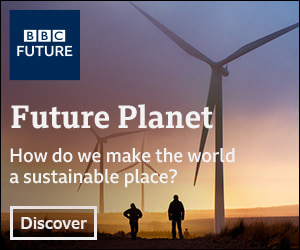 Autoscommunity.com provides innovative marketing and advertising solutions to support an advertiser's specific campaign objectives. Customised programs leverage the best of Autoscommunity.com. Contact our sales team today and see what our team can do for your custom advertising solutions.

Please include a contact number if you want to speak to our sales team. You can also get in touch in the following ways:
WhatsApp: 

+971 54 453 94 67
Think Your Friends Would Be Interested? Share This