How To Choose the Best Paint for Your Restoration Vehicle
There are many decisions you will make regarding your beloved restoration vehicle, and one of the most critical ones is the paint color. Here are a few tips.
Restoring an old car is a complex and detail-oriented hobby that many enjoy with the help of a loved one or close friend. The time you spend on each detail and phase becomes a labor of love. But one of the most significant decisions you'll make along the way is choosing a paint color most suitable to the vehicle and restoration process.
Research Safe Color Options
Unfortunately, some car colors are more prone to stops and trouble than others. An eye-catching color, such as bright red or blue, tends to capture the attention of other motorists, including patrolmen.
If you intend to insure and drive your restored vehicle, it might be to your benefit to avoid specific color or ask your insurance companies for their paint color policies. Some colors also do a better job of reflecting the sun, which makes them a safer option from a visibility standpoint.
Consider Color Psychology
Using color psychology to choose a color is a fascinating way to go about things. The way a color reads can capture a story and make a statement. Consider whether you want your vehicle to stand out in a crowd, read sophisticated, or have an edgy attitude. Also, consider where you're taking the final project and how the appeal of the paint can affect its atmosphere.
A few examples of associations from color psychology include the following:
White: innocent, clinical, lightweight
Black: elegant, expensive, evil (in a cool way)
Yellow: energetic, hazardous, sporty
Blue: sophisticated, frigid, calming
Match the Color to the Car's Model
Realistically, one of the most vital aspects of choosing a paint color on a restoration vehicle is finding one that matches the car's model. If you're restoring an old military vehicle's paint job, choosing fire engine red could feel uncharacteristically wrong. Just like picking sun yellow for a 1968 Pontiac is inaccurate for that era and model.
Ensure you align the vehicle's original timeframe with a suitable paint color, but don't limit yourself to one specific color. There are usually several options for any given vehicle model, which helps make the restoration process customizable.
Remember, this project is a labor of love. So choosing a suitable paint color is more than just grabbing what's close by. Ensure you find a color that speaks to the vehicle itself and your personality and intentions. Just don't forget to have fun along the way!
UP IN NEWS
---
For all the latest automotive news, reports, and reviews, follow us on Twitter, like us on Facebook, subscribe to our YouTube page, and follow us on Instagram, which is updated daily.
---
Stay Ahead of the Curve
Unlock the World's Leading Source of Automotive News and Analysis.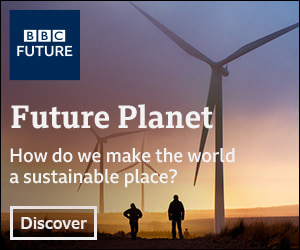 Autoscommunity.com provides innovative marketing and advertising solutions to support an advertiser's specific campaign objectives. Customised programs leverage the best of Autoscommunity.com. Contact our sales team today and see what our team can do for your custom advertising solutions.

Please include a contact number if you want to speak to our sales team. You can also get in touch in the following ways:
WhatsApp:

+971 54 453 94 67
Think Your Friends Would Be Interested? Share This