CUPRA's Unconventional Approach Continues With the Opening of Its Latest City Garage in Rotterdam
CUPRA's unstoppable impulse shows no sign of slowing with the opening of its latest City Garage in Rotterdam, The Netherlands. To celebrate the launch, CUPRA hosted an event within the new space on Tuesday night, celebrating the cultural link between two of Europe's major architectural hubs: CUPRA's home of Barcelona and the historic Dutch port city of Rotterdam. 
This new space, which was formerly a vibrant nightclub, is a testament to the culture and life of the city, with CUPRA keen to rekindle the magic of the Baja Beach Club and develop a location where Tribe members and customers alike can experience things they won't find anywhere else.
The new space is part of the brand's continued commitment to global expansion – CUPRA is writing its story in real-time, allowing it to keep doing things that have never been done before.
"We always try to create a valid link between CUPRA and the places we open our City Garages. At the same time, we bring a little bit of our hometown, Barcelona, to these special CUPRA spaces. As we always say, we want to inspire the world from Barcelona! We've already opened City Garages in Mexico City, Hamburg, Munich, Milan, Lisbon, and now, here in Rotterdam," said Wayne Griffiths, CEO of CUPRA.

"Rotterdam and Barcelona are two creative cities that have inspired great artists and welcomed people from all over the world who want to discover their vibrant lifestyle. I can't think of a better place to open our latest CUPRA City Garage," Griffiths continued.
CUPRA's Electrification
Last year, the brand launched the game-changing CUPRA Born, its first 100% electric car, to start its electric offensive. The Born has been an enormous success and was shortlisted as one of seven finalists in the European Car of the Year 2022 awards. This was the second consecutive year CUPRA was shortlisted, following the Formentor's nomination in 2021.
CUPRA has even bigger plans for the future. In 2024, the CUPRA Tavascan, its second fully electric car, will arrive, followed by its radical interpretation of the urban electric vehicle, the UrbanRebel, in 2025.
The brand has also announced that it will launch two other vehicles by 2025. One will be an all-new electrified SUV, with mild-hybrid and plug-in-hybrid versions. An all-electric range of around 100km will lead to a new PHEV generation. CUPRA's next big step, its unstoppable impulse, is announced in early June. The brand will reveal its new heroes for a new era at the historic racing circuit at Terramar, just outside of Barcelona.
CUPRA's Global Expansion
CUPRA's next City Garage will open in Sydney to coincide with the brand's launch in Australia – a critical step towards expanding the Asia-Pacific region. CUPRA's ambition is to become a global brand, and it is building a solid distribution network around the world, with 1,200 CUPRA Masters in place by the end of the year. In 2022, CUPRA plans to double the sales network and double its turnover to 5 billion euros. The brand also intends to double the number of CUPRA Masters.
UP IN NEWS
---
For all the latest automotive news, reports, and reviews, follow us on Twitter, like us on Facebook, subscribe to our YouTube page, and follow us on Instagram, updated daily.
---
Stay Ahead of the Curve
Unlock the World's Leading Source of Automotive News and Analysis.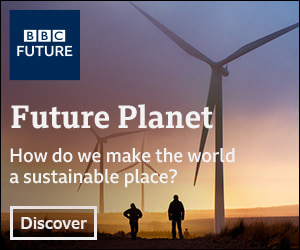 Autoscommunity.com provides innovative marketing and advertising solutions to support an advertiser's specific campaign objectives. Customised programs leverage the best of Autoscommunity.com. Contact our sales team today and see what our team can do for your custom advertising solutions.

Please include a contact number if you are willing to speak to our sales team. You can also get in touch in the following ways:
WhatsApp: 

+971 54 453 94 67
Think Your Friends Would Be Interested? Share This