Bridgestone EMEA Puts Spotlight on Sustainable Investing for Green Mobility Advancement
Bridgestone EMEA recently highlighted the rising need to develop quality sustainable tyres in light of the increasing rollout of electric vehicles (EVs) and mounting calls for green mobility. 
Bridgestone made the statement during its participation at the Electric Vehicle Innovation Summit (EVIS), held from May 23 to 25, 2022, in Abu Dhabi. The company noted the growing demand for premium tyres and tyre technologies specific to EV requirements during the summit.
Stefano Sanchini, Regional Managing Director at Bridgestone Middle East and Africa, said: "Bridgestone is fully committed to aligning its business model with circular economy and carbon neutrality across the value chain. Knowing that EVs are vital innovations to reduce the transport sector's carbon emissions, we are moving towards developing tyres that can answer all relevant needs concerning this special type of vehicle."
Sanchini shared his insights on the sustainable mobility revolution at EVIS as one of the panellists of this year's gathering. The Bridgestone executive was part of the panel discussion titled 'Investing in the Future of Mobility.'
"Investing in technologies able to support the future of transport is crucial. To be a part of the globally sustainable mobility ecosystem, we have to be more proactive in achieving our long-term environmental targets and goals. For Bridgestone, it has been engaged in superior pioneering products for accelerated EV development and adoption," Sanchini added.
Bridgestone offers a portfolio of superior EV tyres and tyre technologies engineered to provide excellent handling and control, short braking distances and exceptional grip in all weather conditions.
The leading tyre brand partnered with electric car startup Fisker to launch an all-electric SUV in several European markets.
It also acquired the Arvento Mobile Systems, a digital fleet solutions provider that offers fleet management services to customers in Turkey and the Middle East. In addition, it teamed up with Webfleet Solutions to help boost the efficiency of the automotive market.
UP IN NEWS
---
For all the latest automotive news, reports, and reviews, follow us on Twitter, like us on Facebook, subscribe to our YouTube page, and follow us on Instagram, updated daily.
---
Stay Ahead of the Curve
Unlock the World's Leading Source of Automotive News and Analysis.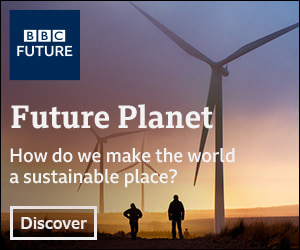 Autoscommunity.com provides innovative marketing and advertising solutions to support an advertiser's specific campaign objectives. Customised programs leverage the best of Autoscommunity.com. Contact our sales team today and see what our team can do for your custom advertising solutions.

Please include a contact number if you are willing to speak to our sales team. You can also get in touch in the following ways:
WhatsApp: 

+971 54 453 94 67
Think Your Friends Would Be Interested? Share This