Lamborghini to Launch High-Riding Four-Seater and Electric Urus
Lamborghini's first electric car will be an all-new four-seater crossover in 2028, followed by the second-generation all-electric Urus SUV.
It was already known that Lamborghini was planning a 2+2 seating configuration for its first electric car, but now CEO Stephan Winkelmann has revealed more details about the vehicle's positioning, which will be radically different from any of its brand's previous models.
Speaking exclusively to Autos Community, he said: "When it comes to the first full-electric car, it's clear that our approach is clear and prudent.
"Clear because we say, 'Yes, electrification is part of our future'. And prudent because we say, 'This is a completely new car: the fourth model.' It's a segment we have not been in for decades when we talk about a 2+2 or four-seater, maybe high up, with more ground clearance.'"
Winkelmann's comments suggest that Lamborghini's first electric car will be positioned similarly to that of sister brand Bentley, which will also be higher than a conventional saloon or grand tourer.
"There will be more ground clearance than a normal car, that's the idea, but there's no clear decision yet, and so it's a bit early to discuss that in detail."
The last 2+2 GT Lamborghini produced was the Urraco, withdrawn from the market in 1979. The only cars with more than two seats built since then are the 1980s LM002 and the modern Urus SUVs.
Development of the first electric car will begin this year, Winkelmann said, once the first concept has been signed off.
"It is going ahead in the sense that this year we will decide what kind of car it will be, not only in terms of volume, price and body shape but also in terms of the content of the car," he said. "If everything goes according to plan, we will launch the project by the end of the year.
He kept mum on what Lamborghini has planned in terms of the technical features of its electric car, reiterating his earlier statement that Lamborghini can choose what it wants to "make or buy" in terms of platform, battery and engine technology.
He said, "Manufacturing is important for the brand's DNA, and the car has to be a real Lamborghini. But on the other hand, no manufacturer does everything in-house to buy within or outside the group. That's a big advantage we have."
Bentley's first electric car will be based on the Artemis platform, which is currently being developed at parent company Audi and will initially be used for the successor to the all-electric A8, due in 2024. Lamborghini may reduce development times and costs by using the same architecture.
After the launch of this four-seat crossover, the larger Urus SUV will be fully electric in its second generation. "After the hybrid car, the Urus will be fully electrified," Winkelmann confirmed, adding that the next generation will be a "completely new car" with no plans for an internal combustion engine.
This all-electric Mk2 Urus is likely to be launched in 2029. However, it is unclear whether the current model, updated next year and fitted with a hybrid powertrain the year after, will remain on the market until then.
Winkelmann suggested that a more mainstream-friendly crossover positioning for Lamborghini's first electric car will make it easier for the brand to maintain its appeal to enthusiasts in other segments.
"At the end of the day," he said, "it's a more versatile car than the Urus, less affected by the purist approach Lamborghini has in the supercar business."
Lamborghini remains committed to its supercar range and will launch successors to the hybrid-powered Aventador and Huracán in the next two years.
Winkelmann hinted that there might even be a possibility of keeping the combustion engines in the longer term: "We do not know what will happen after that. We could have a longer period of hybridisation in the super sports car segment if this is allowed by homologation, sustainability rules, and maybe synthetic fuels. That's a door we are leaving open for now."
UP IN NEWS
---
For all the latest automotive news, reports, and reviews, follow us on Twitter, like us on Facebook, subscribe to our YouTube page, and follow us on Instagram, which is updated daily.
---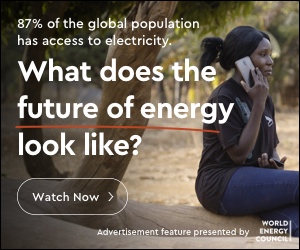 Stay Ahead of the Curve
Unlock the World's Leading Source of Automotive News and Analysis.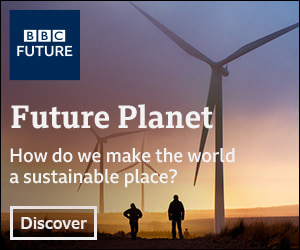 Autoscommunity.com provides innovative marketing and advertising solutions to support an advertiser's specific campaign objectives. Customized programs leverage the best of Autoscommunity.com. Contact our sales team today and see what our team can do for your custom advertising solutions.

Please include a contact number if you are willing to speak to our sales team. You can also get in touch in the following ways:
WhatsApp: 

+971 54 453 94 67
Think Your Friends Would Be Interested? Share This Story!