ZipCharge Debuts GoHub Portable Unit for Shared Public EV Charging
ZipCharge recently revealed the GoHub, the world's first portable EV charging infrastructure for shared, public use. The GoHub is a revolution in public charging provision, providing a community-based solution that can be installed anywhere, at a much lower cost and faster, while enabling any parking space to be a charging spot.
The ability to roll out Electric Vehicle charging infrastructure at speed is essential to allow national and local governments to deploy it faster when needed to support mass EV adoption. EV owners will now choose to purchase the Go outright on a subscription or rent one through the GoHub.
The GoHub hosts multiple ZipCharge Go EV power banks to address the need for convenient, flexible, and low-cost energy. It is a secure way of housing, recharging, and providing access to the ZipCharge Go so that anyone can access a portable power bank at the lowest cost. The GoHub is modular and flexible in size, suitable for many locations, including on-street, in car parks, at work and in private environments.
 ZipCharge Co-founder Jonathan Carrier "We intend to establish the world's first vertically integrated 'energy point operator' (EPO) to serve hundreds of millions of people worldwide so everyone can access convenient and low-cost energy. The ZipCharge Go and the GoHub enable clean energy storage, which can be distributed for many uses, from charging an EV to powering equipment.

"We predict our portable power banks will outsell fixed home chargers by 2030, in the same way, mobile phones overtook landlines. That's because the Go can be used for more than charging EV charging; it's a portable energy storage device for personal energy management. We have the bold ambition to deploy 100,000 GoHubs globally by 2030 to support EV charging, local grid resiliency and energy democracy."
 Designed for Modularity and Expandability
The GoHub comes in two variants; a single-sided unit that houses five ZipCharge Go portable power banks or a double-sided GoHub with ten. Both fit comfortably into a regular parking space. It can also be sited on the pavement or close to where power already exists. All GoHubs can be intelligently reconfigured, expanded and connected with minimal investment, growing in tandem with the adoption of electric vehicles.
ZipCharge Co-founder Richie Sibal "The Go and the GoHub are integral components of our future energy platform, which combines hardware and software and distributes energy storage in the home and our public energy points to provide a wide range of energy services for our customers. We will use technology to solve the inequality around access to charging and energy by placing a ZipCharge Go unit within five minutes walk of where people live and park."
Take the Charger to the Vehicle Wherever You Park
Through the GoHub, ZipCharge Go power banks will be available to rent 24 hours a day with the option to pre-reserve a Go in the app. As the user approaches, the right bay door of the GoHub automatically opens.
They then quickly pull out the charger from its dock inside the GoHub, wheel it to the vehicle and plug it in. Once finished, the user is notified on their smartphone, they collect the Go and return it to the bay allocated via the app.
 Transparent Pricing to Charge for Daily Driving Needs
Anytime access will allow anyone to use a Go power bank for a simple to understand fee: £1, €1 or $1 for a 4kWh charge with no connection fee.
This transparent and straightforward pricing lets everyone know what their daily driving will cost. ZipCharge aims to provide lower prices per kWh than fixed AC charging, given the integrated Energy Storage System in the GoHub allows ZipCharge to take cleaner, cheaper electricity overnight.
 Inclusive Features to Power Communities and Enable Electric Mobility
The GoHub has been conceived with every community in mind, integrating a range of optional technologies, including rainwater harvesting, Wi-Fi hotspot, mobile device charging, a green living roof and renewable energy generation, including innovative wind turbines suitable for both urban and rural environments developed by Flower Turbines in the Netherlands.
The GoHub can also provide sustainable charging solutions for other forms of mobility with an optional micromobility docking station for eScooters and eBikes that integrates with any provider.
 A Circular Approach to Integrated Second-Life Battery Storage
The GoHubs re-use end-of-life batteries from the ZipCharge Go as the integrated Energy Storage System. This presents a circular approach to extending battery life and usability while lowering costs. The integrated ESS in the GoHubs provides resiliency to the local grid by charging the Go chargers at times of peak grid demand, feeding the portable chargers at times of peak energy demand, reducing grid dependence and building resiliency.
 Improving the Business Case for Public AC Charging
The GoHubs will be three times cheaper and three times faster to install versus fixed on street level 2 chargers, transforming the payback period for AC public charging from 8-10 years to less than two. This would allow the government and public funding support to install more chargers in more locations. They can also be placed where the grid can best cope with the extra load and be far less disruptive to the streetscape.
GoHubs will come with a suite of technology support. They will all be networked to the ZipCharge cloud and back-office with energy management and remote monitoring software to ensure operational safety and optimise charging costs and energy use.
---
For all the latest automotive news, reports, and reviews, follow us on Twitter, like us on Facebook, subscribe to our YouTube page, and follow us on Instagram, updated daily.
---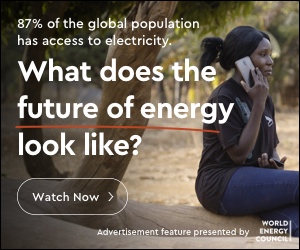 Stay Ahead of the Curve
Unlock the World's Leading Source of Automotive News and Analysis.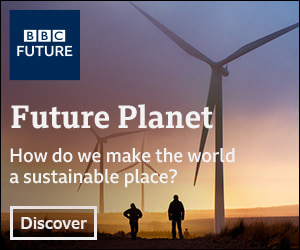 Autoscommunity.com provides innovative marketing and advertising solutions to support an advertiser's specific campaign objectives. Customised programs leverage the best of Autoscommunity.com. Contact our sales team today and see what our team can do for your custom advertising solutions.

Please include a contact number if you are willing to speak to our sales team. You can also get in touch in the following ways:
WhatsApp: 

+971 54 453 94 67
Think Your Friends Would Be Interested? Share This Story!