Tesla, Toyota, Porsche Lead GlobalData List of Top EV Firms among Social Media Discussions in Q1 2022
Global automakers are already grappling with the shortage of semiconductors due to supply chain disruptions. Meanwhile, the prevailing geopolitical turmoil between Russia and Ukraine has wreaked havoc on metal prices used for electric vehicles (EVs). Against this backdrop, Tesla Inc (Tesla) has emerged as the top EV company among the social media conversations in Q1 2022, finds the Social Medial Analytics platform of GlobalData, a leading data and analytics company.
GlobalData's latest report, 'Top 10 companies among EV discussions: Q1 2022​', reveals that the remaining top nine EV companies are Toyota Motor Corporation (Toyota Motor), Porsche AG (Porsche), Rivian Automotive, Inc. (Rivian), General Motors Company (GM), Hyundai Motor Company (Hyundai Motors), Nissan Motor Company Ltd (Nissan), Ford Motor Company (Ford), Honda Motor Company, Ltd (Honda), and The Mercedes-Benz Group AG (former Daimler AG).
Smitarani Tripathy, Social Media Analyst at GlobalData, comments: "Tesla was the most discussed automobile company with a 52% share during Q1 2022. The conversations on Tesla spiked the most when it reported record high EV sales in the fourth quarter, beating the previous quarter, despite supply chain disruptions.​"
Below are a few most popular tweets captured by GlobalData's Social Media Analytics Platform:
Alexander von Witzleben, the Retired EU official, has tweeted:
"#Tesla dodges supply woes to deliver a record number of new #ElectricVehicles shrugging off #SupplyChain and other problems to hand new customers the keys to more than 308,000 #EVs."
Susan Li, Correspondent at Fox Business Network, has tweeted:
"These #Tesla 4th quarter #delivery numbers are incredible 308,600 cars is almost 50% more than analyst forecasts Almost 1 million #ElectricVehicles delivered last year  The #'s dropped while I was listening to the #ElonMusk 2 hour podcast The Future is exciting  $tsla."
Toyota, Porsche and Rivian contributed a 7% share of voice in Q1 2022 and emerged as the following most mentioned automobile companies among EV-related discussions. 
Among these, the highest peak in influencers discussions was noticed around Toyota, when the company announced investments of $170bn into the electric vehicle segment along with Volkswagen AG to beat the EV segment of Tesla.
Nissan witnessed 34% growth in conversations, the highest growth among the top 10 most mentioned companies during Q1 2022, following a $26bn investment in electrification in alliance with Renault and Mitsubishi. As part of it, over 35 BEVs based on five platforms will be launched by 2030.
Tripathy concludes: "Charging Station was one of the top trends discussed among the influencers during Q1 2022, as not only top automakers but also many countries and state administration are coming forward to bridge the gap of infrastructure development for the electric vehicle charging stations. Most of the influencers on GlobalData's Social Media Analytics platform opine that the advent of superfast charging stations is likely to propel the adoption of electric vehicles."
---
For all the latest automotive news, reports, and reviews, follow us on Twitter, like us on Facebook, subscribe to our YouTube page, and follow us on Instagram, updated daily.
---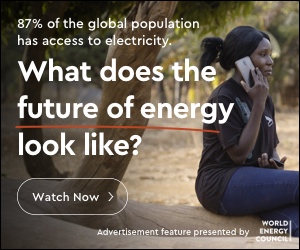 Stay Ahead of the Curve
Unlock the World's Leading Source of Automotive News and Analysis.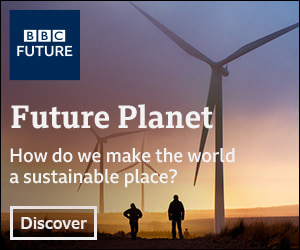 Autoscommunity.com provides innovative marketing and advertising solutions to support an advertiser's specific campaign objectives. Customised programs leverage the best of Autoscommunity.com. Contact our sales team today and see what our team can do for your custom advertising solutions.

Please include a contact number if you are willing to speak to our sales team. You can also get in touch in the following ways:
WhatsApp: 

+971 54 453 94 67
Think Your Friends Would Be Interested? Share This Story!