Luxury sedans are all about the technology, the gadgets, the features. And yet… it's all about the looks. It takes you a moment to realise what the new BMW i7 looks like.
Imposing. Aggressive. Boldly vulgar? It's proof – if it were needed – that BMW does not care if you do not like its design direction. The M3 was controversial, the iX was weird, and now it's back with the i7. To the comments section!
Let us back up for a moment and explain the i7. This is the new seven series. BMW is sticking to the old school, unlike Mercedes (which builds S-Classes with petrol and diesel engines and then develops another all-electric saloon – the EQS – in a new body). Build a car and offer it with or without batteries.
So the 7 Series can be fitted with an in-line six-cylinder or a V8 engine (no V12 this time) – or as a purely battery-powered i7. All 7s coming to the UK will have a charging cable – we only get the plug-in hybrids and this i7. The unboosted inline-six and V8 engines are restricted to the US and China. In Europe, there will be a brand new diesel engine.
The i7 does not need a massive grille because it does not have an engine, but because it shares its looks with the 7 Series, it gets enormous nostrils.
BMW makes it unique by surrounding the grille with a light bar. The headlights are hidden under the LED running lights, optionally decorated with shimmering Swarovski crystals.
At the rear, the number plate is recessed into the bumper, so the large tailgate reminiscent of a bangle is back. The BMW lettering is vast to cover the flip-up washer nozzle for the reversing camera. From almost every angle, it's a very upright and traditionally statesmanlike saloon with solid detailing.
And why? BMW says sales data proves that key markets – America and China – love chrome, grilles and over-aggression.
The Munich-based company gives the (very wealthy) business people what they want. You do not choose between short and long-wheelbase this time: the one-size-fits-all 7 Series is 130 mm longer, 48 mm wider, and 51 mm taller than the old long-wheelbase 7 Series. Yuck.
And because the three-box design provides more headroom, it's less sleek than an EQS or a Tesla Model S and does not go as far on a charge. The 102 kWh battery offers a range of 382 miles, 100 miles less than the Mercedes.
So the BMW must be a car you like to relax in a while parked at a charging station. They may have taken it a bit too far with the craziest entertainment system you have ever seen.
Welcome to the optional Theatre Screen, a 31-inch 16:9 screen with 8k resolution that descends from the ceiling to entertain passengers in the (reclining) rear seats.
As it does so, the blinds raise to create the whole cinema-dark experience and prevent nearby motorists from being distracted.
Meanwhile, a soundtrack by Hollywood's Hans Zimmer plays. He's the man behind the Inception and The Dark Knight soundtrack, so he knows his way around a keyboard.
The Theatre Screen is controlled via touchscreen panels in the rear doors and can connect to Amazon Fire to stream shows or play YouTube and the like. It is supported by a Bowers and Wilkins surround sound hi-fi system.
The equipment list is enormous in other respects too. The doors are motorised and open and close automatically. The dashboard has an "interaction bar" that lights up in different colours depending on your personalised mode.
There are glass controls for the seats and transmission. You can have a passenger seat that rolls up and folds away (when no one is sitting on it, of course) to give the backseat passenger more room. It's ready for Level 3 autonomous driving. We could go on.
Finally, let us take a look at the drive options. The i7 xDrive 60 has two engines with 544 hp and 549 lb-ft combined output. It can sprint from 0 to 100 km/h in 4.7 seconds and reaches a top speed of 149 km/h. Later, there will be an i7 M70 xDrive with well over 600 hp…
Not ready to go all-electric yet? There will be 48-volt hybrid 735i and 740i models with a 3.0-litre inline-six for the US and China. In addition, there is a 760i V8 with 544 hp in the 7 Series. Are you still into diesel? Really? Then you'll have to wait until 2023 for a 740d that makes almost 500lb-ft and over 40mpg.
The plug-in hybrids in the 7 Series can reportedly do up to 80km on electricity alone: the M760e xDrive promises 563bhp and fuel consumption on a par with diesel.
Design and new energy drives seem to dominate the discussion these days, but this is a BMW, so it should be easy to drive and handle. It has an active anti-roll system, 4WD, 4WS, and the usual alphabet soup.
Project manager Robert Kahlenberg says: "It's a precise car that handles like a real BMW despite its weight". They decided against using weight-saving carbon fibre for the body structure, as in the old 7 Series and iX.
So the 7 Series should convince you in almost all areas. Power, torque, economy, technology and luxury. It's built even more sustainably, with a higher proportion of recycled materials and renewable energy powering the factory.
[metaslider id="20193″]
---
For all the latest automotive news, reports, and reviews, follow us on Twitter, like us on Facebook, subscribe to our YouTube page, and follow us on Instagram, which is updated daily.
---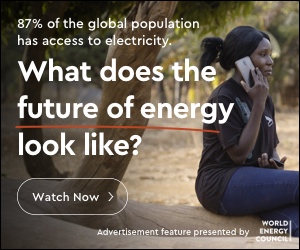 Stay Ahead of the Curve
Unlock the World's Leading Source of Automotive News and Analysis.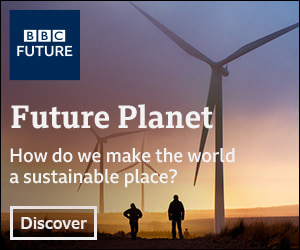 Autoscommunity.com provides innovative marketing and advertising solutions to support an advertiser's specific campaign objectives. Customised programs leverage the best of Autoscommunity.com. Contact our sales team today and see what our team can do for your custom advertising solutions.

Please include a contact number if you are willing to speak to our sales team. You can also get in touch in the following ways:
WhatsApp: 

+971 54 453 94 67
Think Your Friends Would Be Interested? Share This Story!