Rimac Nevera Completes Final Winter Tests at Pirelli's Sottozero Centre in Sweden
The Rimac Nevera has completed two intensive weeks of winter testing at Pirelli's Sottozero Centre near the Arctic Circle in Sweden. With daytime temperatures unusually warm, the Rimac team spent the time testing at night when temperatures were at their most extreme, fine-tuning systems like the ABS, ESP and torque-vectoring ahead of the delivery of the first production cars.
Having already undergone years of simulation and testing, the 1,914hp all-electric Rimac Nevera has already passed USA and EU homologation tests and will be delivered to customers worldwide within months. But to ensure every control system functions ideally in all conditions, the Rimac team headed to Sweden to validate results they had previously achieved on the road and in climatic chambers.
It also provided an ideal opportunity to test out the Nevera on its recommended winter tires – Pirelli P Zero Winter. A specific marking distinguishes the tire on the sidewall that testifies to the joint development work carried out by Pirelli in partnership with Rimac. The Nevera's standard 'summer' tires are Michelin Pilot Sport 4S.
Miroslav Zrnčević, Bugatti Rimac Chief Test and Development Driver, said: "Testing on a low grip surface like this allows us to make consistent and accurate observations on how our systems are performing in low temperatures. Things happen much more slowly than they would do on asphalt, and we have excellent, even, smooth handling tracks, so we know the data we get isn't affected by surface imperfections or temperature swings. After these two weeks of testing, we're happy to see precisely the results we wanted to achieve. "
Mate Rimac, CEO of the Rimac Group, said: "For us, this cold weather testing process was an opportunity to put the final 0.1% of polish on the Nevera, ensuring it's perfect as soon as our owners begin to receive them in just a couple of months. Even after two weeks spent at temperatures of about -15°C (5°F), and a reasonably demanding testing regime, our validation prototype performed at 100% throughout, so we know that all our core systems can perform reliably even in extreme conditions.

"What we also wanted to develop was a car that could be driven and enjoyed equally by someone who isn't the most experienced driver right up to a seasoned racer. Our goal was to find the balance of creating a rewarding but safe drive in a 1,914hp car with four independent electric motors and building a chassis that delivers delicate on-the-edge adjustability. As our final stages of testing come to a close, I can confidently say that's exactly what we've achieved with Nevera."
Designed, engineered, and built in-house at Rimac Automobili, the Nevera is only 150 units. Made possible by its 120 kWh, 6960-cell battery delivering 1914 hp and 2360 Nm of torque, Nevera achieves a top speed of 258 mph (412 km/h), a 0-62 mph (100 km/h) time of 1.85 seconds, and a 0-100 mph (161 km/h) time of 4.3 seconds. It has been independently verified as the fastest accelerating production car globally.
---
For all the latest automotive news, reports, and reviews, follow us on Twitter, like us on Facebook, subscribe to our YouTube page, and follow us on Instagram, which is updated daily.
---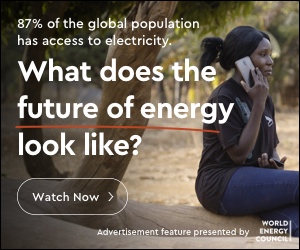 Stay Ahead of the Curve
Unlock the World's Leading Source of Automotive News and Analysis.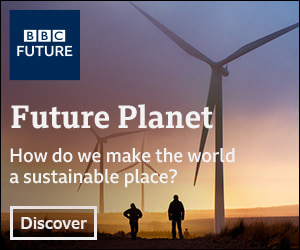 Autoscommunity.com provides innovative marketing and advertising solutions to support an advertiser's specific campaign objectives. Customised programs leverage the best of Autoscommunity.com. Contact our sales team today and see what our team can do for your custom advertising solutions.

Please include a contact number if you are willing to speak to our sales team. You can also get in touch in the following ways:
WhatsApp: 

+971 54 453 94 67
Think Your Friends Would Be Interested? Share This Story!