World's Largest Hydrogen Taxi Fleet to Be Powered By Cummins Electrolyzer
Through its affiliate, Hydrogenics Europe N.V., Cummins Inc. has signed a contract to supply a 2.5-megawatt (MW) electrolyzer to Hysetco, a hydrogen mobility company owned by Total Energies, Air Liquide, Toyota, Kouros and others.
The electrolyzer will enable local hydrogen production in Paris, France, to power Hysetco's ambitious project to develop and operate the world's first large-scale hydrogen mobility platform that integrates hydrogen production, distribution, and use.
The Hysetco project initially will aim to create the largest hydrogen taxi fleet worldwide, fueled by 12 large hydrogen refuelling stations, by 2024. The initiative aims to accelerate the transition of on-demand transport and other professional mobility – such as commercial vehicles, buses, and heavy goods vehicles – to zero emissions. This project is a vital step in decarbonising transportation and mobility in pursuit of carbon neutrality.

"Thanks to Cummins' reputation in the market and their strong experience in hydrogen, this makes them a suitable partner for our project," said Loic Voisin, CEO of Hysetco. "We are happy to partner up with them and share the same drive of moving towards zero carbon emissions."

The Cummins electrolyzer system will consist of a 2.5 MW HyLYZER®-500 proton exchange membrane (PEM) electrolyzer, producing up to 380 tons of hydrogen per year. Hysetco will use renewable energy to power the electrolyzer, ensuring that the hydrogen is green and the production process is entirely carbon neutral.

"Accelerating decarbonisation through partnerships with companies like Hysetco is key to Cummins' Destination Zero strategy," said Piet Berens, Cummins Managing Director – Electrolyzers. "We are committed to establishing green hydrogen as a viable alternative energy vector and globally furthering the green hydrogen economy. This exciting project is an innovative example of hydrogen's potential to decarbonise transportation and mobility at scale, and we are proud to be a part of it."
Cummins has a long history of advanced technology and engineering capabilities and a comprehensive market-leading renewable hydrogen technologies portfolio. Cummins has deployed more than 600 electrolyzers and more than 2,000 hydrogen fuel cells across the globe.
Cummins' technology has been part of many of the world's hydrogen "firsts," including powering the world's largest PEM electrolyzer in operation at 20 MW in Bécancour, Canada; the world's first megawatt-scale demonstration plant for storing wind energy in the natural gas grid in Windgas Falkenhagen, Germany; the world's first hydrogen refuelling station for ships, cars, trucks and industrial customers in Antwerp, Belgium; and the world's first hydrogen-powered passenger train with Alstom.
---
For all the latest automotive news, reports, and reviews, follow us on Twitter, like us on Facebook, subscribe to our YouTube page, and follow us on Instagram, which is updated daily.
---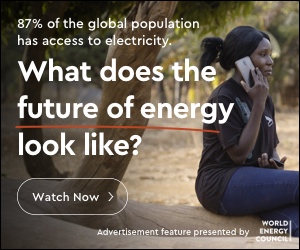 Stay Ahead of the Curve
Unlock the World's Leading Source of Automotive News and Analysis.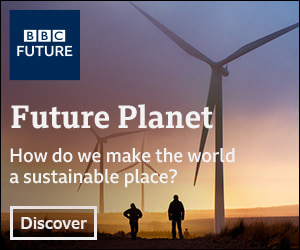 Autoscommunity.com provides innovative marketing and advertising solutions to support an advertiser's specific campaign objectives. Customised programs leverage the best of Autoscommunity.com. Contact our sales team today and see what our team can do for your custom advertising solutions.

Please include a contact number if you are willing to speak to our sales team. You can also get in touch in the following ways:
WhatsApp: 

+971 54 453 94 67
Think Your Friends Would Be Interested? Share This Story!