MG Motor and Inter Emirates Motors Introduce the MG One
The first generation of MG Motor's all-new MG ONE has arrived in the Middle East. Available in three trims at Inter Emirates Motors, a subsidiary of Ali & Sons Holding LLC and the official distributor of MG in the UAE, the all-new 2023 MG ONE will strengthen the British-born brand's increasingly popular model portfolio, offering customers even more style, technology and travelling comfort at great value prices.
The MG ONE harnesses the latest technology by introducing SAIC Motor's self-developed all-new modular SIGMA architecture platform, housing a 1.5 Turbo unit delivering 181hp and max. Torque of 285Nm – powering the vehicle to a top speed of 195 km/h.
All models have an innovative seven-speed Continuously Variable Transmission for smoother, more efficient gear changes and optimum reliability. The arrival of the MG's newest SUV is set to help the brand reinforce its position in the top six Middle East car makers.
The self-developed SIGMA architecture platform has been designed to optimise interior space with up to 70% efficiency. The architecture compresses the mechanical space to help balance the exterior and interior space.
As an all-in-one modular platform, it can house a range of all-electric and hybrid powertrains and regular internal combustion engines. This advanced electric architecture creates an intelligent car experience for MG's new generation of vehicles.
The all-new sporty mid-size SUV's aggressive look is emphasised by a new three-dimension front grill, shifting downwards, flanked by sharp-looking LED headlamps. The MG ONE's athletic look is highlighted through a dual-tone colour scheme, a low and wide stance, a sloping roofline, a couple-like silhouette, split rear protruding lights and a distinctive sport spoiler with a cut-out.
Designers of the all-new MG ONE emphasised using sound and light technology to create a high-tech cabin built for a new generation of tech-savvy customers living in urban spaces. A unique surround-type trip screen, Arkamys sound system, dual-coloured sports seating, and drive-by-wire gear system provide a new innovative experience for drivers and passengers.
The aesthetically designed cabin is padded with soft materials to ensure total comfort for occupants during their journey. There are plenty of storage spaces and even a wireless mobile phone charger on top-of-the-range models.
The impressive specification levels include the availability of leather seats, a 12.3″ virtual cluster panel with a trip computer, a six-way electric driver seat with lumbar support, four-way electric passenger seats, a panoramic sunroof, Apple CarPlay and Android Auto, GPS navigation, as well as front, side and curtain airbags.
Cruise control, push-button ignition, keyless entry, and a rear-view camera are all standard, with a 360-degree parking view camera on full-option models to give the driver complete control and peace of mind on their journey.
MG cars are renowned for featuring the latest safety technology, and the all-new MG ONE is no different. Occupant safety is prioritised by installing a body structure comprising over 65 per cent high-strength steel to minimise the impact of any collision by absorbing the energy.
The standard Electronic Stability Program includes eight safety functions, with ABS, EBD, CBC, TCS, VDC, HAZ, HHC, and BDW enhancing driving stability in extreme road conditions or situations involving aggressive driving to ensure driving safety.
Tom Lee, Managing Director of MG Motor's Middle East, commented: "The all-new MG ONE is the latest in our SUV offerings, which have propelled the MG brand into one of the most popular in the region. This tech-focused compact SUV complements our current product line-up and provides customers with an exciting new option priced competitively."
The demand for MG vehicles in the UAE continues to increase. Inter Emirates Motors plans to expand and provide end-to-end customer service at every touch point throughout every emirate.
The all-new MG ONE is now available for sale at Inter Emirates Motors. All models will benefit from the brand's acclaimed six-year/200,000 km warranty for ultimate peace of mind.
Hisham El Sahn, General Manager of IEM, said: "We are extremely proud of the success and increasing demand for MG vehicles nationwide. Whether it is the competitive pricing or the unprecedented six-year, 200,000-kilometer warranty, MG becomes a significant brand to consider when customers invest in a vehicle that caters to their personal and professional needs."

UP IN NEWS
---
For all the latest automotive news, reports, and reviews, follow us on Twitter, like us on Facebook, subscribe to our YouTube page, and follow us on Instagram, which is updated daily.
---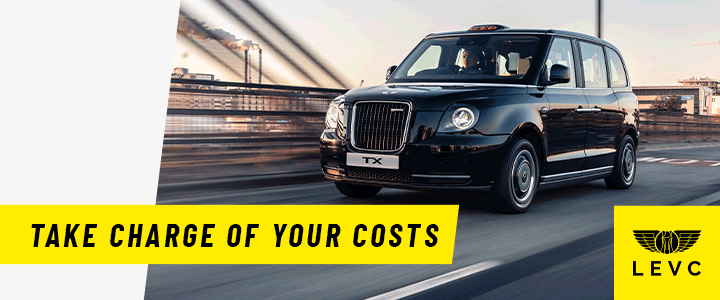 Stay Ahead of the Curve
Unlock the World's Leading Source of Automotive News and Analysis.
Autoscommunity.com provides innovative marketing and advertising solutions to support an advertiser's specific campaign objectives.
Customised programs leverage the best of Autoscommunity.com. Contact our sales team today and see what our team can do for your custom advertising solutions.

Why You Can Trust Autos Community
Our expert, award-winning staff selects the automotive-related news we cover and rigorously researches and tests our top picks.