EV Technology Group Underpins Ambition To Grow With Plans To Open All-new EV Centre of Excellence in Silverstone
EV Technology Group Ltd announces today that it has entered into terms with MEPC Silverstone Park ("Silverstone Park"), securing a 90,000 sq ft industrial lease at the historic motoring site. The new facility comprises EV Technology Group's "EV Centre of Excellence", constructed by MEPC and part of MEPC's latest 265,000 sq ft development at Silverstone Park.
This announcement follows the recent announcement of the proposed acquisition by EV Technology Group of Fablink Group Holdings Limited ("Fablink"), a tier one contract manufacturer in the United Kingdom, which operates seven manufacturing and assembly sites with over 750 employees.
Fablink operates its 'Streamline Automotive' Division, which services the increasing demand in the U.K. for contract vehicle assembly services, especially in the electric vehicle sector. The new Silverstone facility will allow EV Technology Group and its subsidiaries to rapidly expand electric vehicle manufacturing and assembly capacity, supporting its vision of electrifying iconic brands.
As EV Technology Group looks to expand its house of brands, this state-of-the-art facility will be home to the Company's electric vehicle engineering and development hub whilst also providing world-class facilities for Streamline Automotive for vehicle assembly and finishing.
Silverstone has a rich automotive history – hosting legendary motorsport events like Formula One. Beyond its history, the site presents an opportunity to take advantage of the large, skilled local labour pool within commuting distance of the site.
Silverstone Park sees the development of many electric vehicle and technology-related businesses, increasing talent density and corporate linkages in the area. For example, the Silverstone Technology Cluster has been formed to support the region's engineering, electronics and software companies as they grow.
UP IN NEWS
---
For all the latest automotive news, reports, and reviews, follow us on Twitter, like us on Facebook, subscribe to our YouTube page, and follow us on Instagram, which is updated daily.
---
Stay Ahead of the Curve
Unlock the World's Leading Source of Automotive News and Analysis.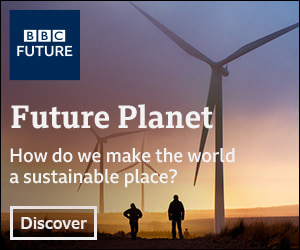 Autoscommunity.com provides innovative marketing and advertising solutions to support an advertiser's specific campaign objectives. Customised programs leverage the best of Autoscommunity.com. Contact our sales team today and see what our team can do for your custom advertising solutions.

Please include a contact number if you want to speak to our sales team. You can also get in touch in the following ways:
WhatsApp: 

+971 54 453 94 67
Think Your Friends Would Be Interested? Share This