Buying a Car at Auction: The Benefits and Drawbacks
Explore the benefits and drawbacks of buying a car at an auction. That way, you'll be able to decide if this route is truly the best one for you.
It's easy to think that dealerships and private sellers are your only choices when looking to purchase a new vehicle. There's nothing wrong with these avenues but, for some, they can feel a bit limited in the variety of selection and value. Not to mention, buying a car through a dealership or private sale can also take a long time.
If this sounds like a drag to you, it might be worth it to consider buying your car at an auction. Like everything else, car auctions come with both benefits and drawbacks. Fortunately, we're here to lay them out for you so that you can decide if purchasing your new ride at an auction is right for you.
The Benefits of Buying a Car at Auction
We think it's best to kick everything off by discussing the benefits of purchasing your new vehicle at an auction. And frankly, there are quite a few. For instance, when you buy this way, you can expect to experience the following advantages:
#1. Wide Selection—Car auctions are well-known for their impressive selection of vehicles. At these events, prospective buyers have their choice of:
Trucks and SUVs
Economy cars
Commercial vehicles
And occasionally, you might even be able to find a classic or vintage vehicle. But be mindful that if you're particular about the exact year, model, or color of car you want, you may not be able to find an exact match at an auction.
#2. Better Value—The selection isn't the only impressive advantage. Car auctions are also teeming with bargains for those willing to go the extra mile to snag a deal. There are several instances of shoppers closing deals on vehicles nearly thirty percent less than cars from a dealership.
Some of the best finds are government or fleet vehicles. They're often incredibly well-maintained. Repossessed cars can also make for a great deal—especially if they're brand new or close to it. You might even be able to find models that come with beneficial modifications, like ceramic coatings, at a reduced price. The possibilities are endless.
The Drawback of Buying a Car at Auction
Of course, buying a new car at an auction can also have its drawbacks. This shouldn't be surprising, as everything has its pros and cons. And when it comes to purchasing a vehicle via auction, the following things are what tend to put people off the idea:
Lack of test drives (you likely won't be able to "try before you buy," which can be risky)
No warranties (at auctions, you must take the car as is. Warranties are not guaranteed)
Potentially sketchy backgrounds (cars at auctions could originate from sketchy places)
These are all things to be cautious of. But it might make you feel better to know that most auctions uphold legal responsibilities and do everything they can to provide quality vehicles to their customers. Just be sure to get all the information on a car before buying.
Is This the Right Route for You?
Now that we've discussed all the benefits and drawbacks of purchasing a vehicle through an auction, it's time to decide if this is the correct route for you. Hopefully, this guide provided some valuable insight into the ups and downsides of purchasing a new vehicle this way.
UP IN NEWS
---
For all the latest automotive news, reports, and reviews, follow us on Twitter, like us on Facebook, subscribe to our YouTube page, and follow us on Instagram, which is updated daily.
---
Stay Ahead of the Curve
Unlock the World's Leading Source of Automotive News and Analysis.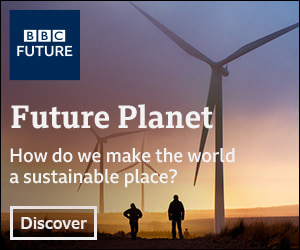 Autoscommunity.com provides innovative marketing and advertising solutions to support an advertiser's specific campaign objectives. Customised programs leverage the best of Autoscommunity.com. Contact our sales team today and see what our team can do for your custom advertising solutions.

Please include a contact number if you are willing to speak to our sales team. You can also get in touch in the following ways:
WhatsApp:

+971 54 453 94 67
Think Your Friends Would Be Interested? Share This