Rolls-Royce Motor Cars Announces a New Expression for Phantom Series II
Rolls-Royce Motor Cars announces a new expression for Phantom Series II. Adaptations to the eighth-generation Phantom include 'light-touch' visual and aesthetic enhancements in line with client requests and feedback.
"Phantom occupies an unrivalled position at the very apex of the luxury world. Our pinnacle product represents the very best of Rolls-Royce design, engineering, and craftsmanship – a perfect blend of vision, creativity, the finest materials, skill, patience, and precision. With Phantom Series II, we have retained and carefully protected everything our clients love about this excellent and luxurious item; subtle yet meaningful enhancements reflect their evolving tastes and requirements. Phantom has always been viewed as the 'best car in the world': our Bespoke capabilities mean that, for our clients, it can be the best car for their world, too," said Torsten Müller-Ötvös, Chief Executive Officer, Rolls-Royce Motor Cars
Rolls-Royce products enjoy an extended lifetime, becoming timeless expressions of good taste, beauty and luxurious perfection. Phantom occupies a unique, pinnacle position in this regard, being revered for its timeless elegance.
The eighth generation of Phantom was presented in 2017. In creating the new expression, Rolls-Royce designers and engineers have been guided by clients' requests, who have implored Rolls-Royce not to make any significant changes to an already iconic motor car.
Only the lightest design touches, embellishments, and adaptations have been incorporated to answer these client demands. Indeed, it is not about what should be changed but what should be preserved and protected.
The most obvious and essential feature to be retained is the Phantom's commanding presence. A new polished horizontal line has further enhanced this between the daytime running lights above the Pantheon Grille. This gives Phantom new and assertive modernity, reflecting its driver-focused character.
A subtle geometric change to the Pantheon Grille makes the 'RR' Badge of Honour and Spirit of Ecstasy mascot more prominent when viewed from the front. The grille is now illuminated, a feature debuted and popularised in Ghost.
The headlights are graced with intricate laser-cut bezel starlights, creating a visual connection with the Starlight Headliner and adding further surprise and delight to Phantom's night-time presence.
Phantom's side profile retains Rolls-Royce's signature short front and long rear overhang, long wheelbase and broad c-pillar, giving occupants greater privacy. The silhouette preserves the elegant key lines running from the Spirit of Ecstasy to the tapering rear tail.
The 'split-belt' line begins at the front fender and curves gently towards the rear door, emphasising the car's long dash-to-axle proportions, before falling gently towards the lantern-like rear lamps. The heavily undercut 'waft line' creates a strong shadow, visually signalling the marque's unequalled 'Magic Carpet Ride'.
CO2 Emissions & Consumption 
Phantom Series II: NEDC combined: CO2 emissions: 345 g/km; Fuel consumption: 18.7 mpg / 15.1 l/100km. WLTP combined: CO2 emissions: 351-362 g/km; Fuel consumption: 17.7-18.2 mpg / 15.5-16.0 l/100km.
Phantom Extended Series II: NEDC combined: CO2 emissions: 345 g/km; Fuel consumption: 18.7 mpg / 15.1 l/100km. WLTP combined: CO2 emissions: 353-365 g/km; Fuel consumption: 17.4-18.1 mpg / 15.6-16.2 l/100km.
UP IN NEWS
---
For all the latest automotive news, reports, and reviews, follow us on Twitter, like us on Facebook, subscribe to our YouTube page, and follow us on Instagram, which is updated daily.
---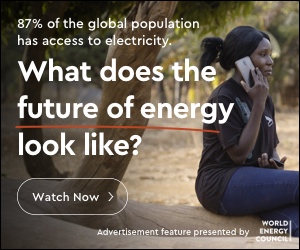 Stay Ahead of the Curve
Unlock the World's Leading Source of Automotive News and Analysis.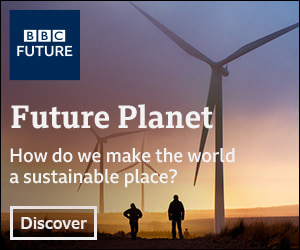 Autoscommunity.com provides innovative marketing and advertising solutions to support an advertiser's specific campaign objectives. Customised programs leverage the best of Autoscommunity.com. Contact our sales team today and see what our team can do for your custom advertising solutions.

Please include a contact number if you are willing to speak to our sales team. You can also get in touch in the following ways:
WhatsApp: 

+971 54 453 94 67
Think Your Friends Would Be Interested? Share This