Hypercar Ready To Drive Impact Beyond The World Of Racing
Scuderia Cameron Glickenhaus (SCG), the Hypercar manufacturer and global investment bank Stout have partnered to support multiple non-profit organizations during the World Endurance Championship (WEC) season. 
As part of this partnership, Scuderia Cameron Glickenhaus and Stout ("Glickenhaus X Stout") will drive impact beyond the race track by supporting organizations with an outstanding track record benefiting their communities.
Endurance racing and investment banking require complete dedication and a relentless team effort, comparable to building an impactful non-profit organization, which also requires the highest level of endurance and commitment. To drive impact, Glickenhaus and Stout will invite upcoming artists to paint a prominent part of the Glickenhaus Hypercar to be showcased during select races during the 2023 WEC season.
With SCG starting in each race, the selected organization will benefit from both partners' media presence and network and receive a cash contribution for their cause. In addition, after each race, this unique art piece, made from an authentic part of the SCG Hypercar, will be signed and auctioned, with proceeds going to benefit the organization.
Both partners are highly committed to driving impact and awareness, especially given SCG's global social media reach of over 100 million annually and Stout's additional social media reach. The media space of the WEC is across over 150 countries, with millions of people following the WEC calendar. An expected 100 million people to follow this year's WEC calendar, especially with the upcoming Le Mans 100 years celebration.
"We are excited to partner with Mathis and the Stout team on this initiative to celebrate art and recognize and support organizations helping people build dreams," Jesse Glickenhaus, Managing Director at Scuderia Cameron Glickenhaus stated and continued, "Having worked closely with Mathis and the Stout team on several occasions over the last years, we continue to appreciate their relentless commitment to excellence as proven over again multiple times." 
"We are thrilled to expand our partnership with SCG with this initiative beyond our existing professional collaboration into this critical field," said Mathis Wilke, Managing Director at Stout. "This collaboration represents a fascinating opportunity to combine our proven pursuit of excellence and advisory expertise with SCG's unique capabilities to find and compete in the world's toughest challenges, to jointly advance true champions of the arts and impact areas through this important partnership throughout this historic WEC season." 
SCG was born from the dream of creating the vehicles we wanted to drive, endurance race cars for daily driving. Glickenhaus has spent a dozen years tackling audacious racing challenges and competing with the most established manufacturers. Teams in the world SCG has earned its reputation as a Team that defies the odds in both racing and transforming those racecars into road-legal customer vehicles.
Founded by automotive visionaries James and Jesse Glickenhaus, the company creates world-class racing cars that are beautiful, highly functional, and incredibly fast. With a commitment to attention to detail and a focus on teamwork and collaboration, SCG has earned a reputation for excellence on the track, setting new standards for racing car design and engineering.
Stout is a leading financial service firm with a mission to provide clients with innovative and practical financial solutions worldwide. Stout is dedicated to pursuing relentless excellence in all fields. Stout has built a reputation for delivering exceptional results and exceeding client expectations with a focus on collaboration, attention to detail, and a commitment to excellence.
Stout's team of experienced professionals profoundly understands the complexities of the financial industry, which they use to help clients navigate the challenges and opportunities they face. Whether providing capital advisory services, M&A advisory services, or other financial solutions, Stout is dedicated to assisting clients to achieve their goals and succeed in a rapidly changing business landscape.

UP IN NEWS
---
For all the latest automotive news, reports, and reviews, follow us on Twitter, like us on Facebook, subscribe to our YouTube page, and follow us on Instagram, which is updated daily.
---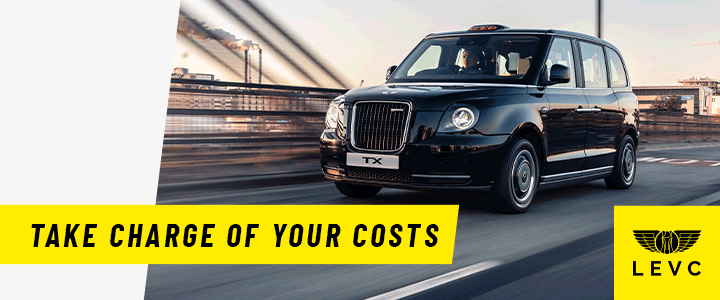 Stay Ahead of the Curve
Unlock the World's Leading Source of Automotive News and Analysis.
Autoscommunity.com provides innovative marketing and advertising solutions to support an advertiser's specific campaign objectives.
Customized programs leverage the best of Autoscommunity.com. Contact our sales team today and see what our team can do for your custom advertising solutions.

Why You Can Trust Autos Community
Our expert, award-winning staff selects the automotive-related news we cover and rigorously researches and tests our top picks.