Powertech Mobility Experiences 250% UAE Demand Growth in Fast-Charging EV Infrastructure
Powertech Mobility, one of the leading providers and system integrators of Electric Vehicle Infrastructure in the UAE, is accelerating progress towards achieving the UAE's target of 42,000 EVs on the streets by 2030 through several initiatives, notably by implementing fast-charging solutions that provide enhanced convenience and reduced emissions.
The firm experienced a 250% demand growth in 2022 over 2021 for fast-charging infrastructure. It is leveraging its established background in the local market and competence in electrical systems to support the nation's clean transport ambitions.
Navigating through power upgrades and existing electrical infrastructure has proved pivotal to installing fast-charging stations. In this regard, Powertech Mobility has overcome challenges associated with serving the electrification needs of high-rise residential towers by combining innovative engineering, IoT (Internet of Things) and advanced technology to increase the accessibility of efficient fast-charging solutions facilitating a steadily growing electric transport landscape.
The firm has witnessed real estate developers and property management companies initiate the drive towards electrifying their car parks to offer residents, owners and tenants fast-charging facilities. This appetite to provide a value-added service to residents has resulted in collaborative partnerships between Powertech Mobility and real estate companies to offer innovative charging solutions.
Consequently, its most popular products include the 24KW DC and 50kW DC Charging stations from ABB – the Switzerland-based global technology company.
Similarly, the firm also supplied electric charging infrastructure for a pilot program of an electric fleet of trucks in the UAE as part of its sustainability goals to reduce CO2 emissions and facilitate the shift towards electric mobility in heavy-duty vehicles. Other key firms Powertech Mobility has served involve Al Tayer Motors, TotalEnergies, AGMC and DPWORLD.
"The UAE's perception of the EV market is gradually evolving into a more practical standpoint of lowering lifetime costs while considering sustainability as the norm. We continue to serve many B2C customers, including electric vehicle enthusiasts and eco-conscious individuals and are also seeing the inception of EV infrastructure adoption by businesses. Consequently, we have installed a public network of 180kW (kilowatt) charging stations, considered to be ultra-fast in Abu Dhabi alongside electrification of automotive dealerships with ultra-fast stations to maintain pace with the operations and logistics efficiency of an electric fleet," says Arthi Srinivasan, Director of EV Charging Solutions at Powertech Mobility
The UAE has launched several plans to aid EV adoption over recent years, one of the most notable being the Dubai government's Green Charger initiative that provides public charging infrastructure for EVs. By the end of 2022, there were 620 charging points across Dubai.
As the nation continues to incentivize electric transport, Powertech Mobility is eying further opportunities for electric fast-charging infrastructure on more high-rise buildings, highways, mid-mile delivery and heavy-duty fleets while minimizing environmental impact and greenhouse gas emissions.

UP IN NEWS
---
For all the latest automotive news, reports, and reviews, follow us on Twitter, like us on Facebook, subscribe to our YouTube page, and follow us on Instagram, which is updated daily.
---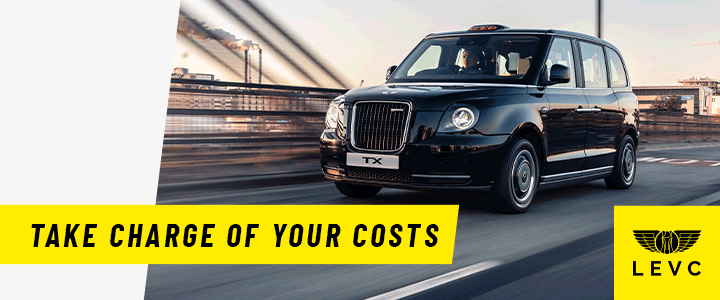 Stay Ahead of the Curve
Unlock the World's Leading Source of Automotive News and Analysis.
Autoscommunity.com provides innovative marketing and advertising solutions to support an advertiser's specific campaign objectives.
Customized programs leverage the best of Autoscommunity.com. Contact our sales team today and see what our team can do for your custom advertising solutions.

Why You Can Trust Autos Community
Our expert, award-winning staff selects the automotive-related news we cover and rigorously researches and tests our top picks.