Mercedes-Benz AG Partners With Cisco To Drive Hybrid Work Innovation In Automotive
Cisco announced on the sidelines of the Mobile World Congress that it is working with Mercedes-Benz to provide an optimal mobile office experience with today's new Mercedes-Benz E-Class vehicles. In today's era of hybrid work, people expect an exceptional experience regardless of how and where they work –  and the car is no exception.
Webex by Cisco will serve as the luxury sedan's first collaboration application. This partnership will help people get work done safely, securely, and comfortably in their vehicles with the modern luxury and intuitive features that Mercedes-Benz and Webex customers are accustomed to.
Mercedes-Benz is committed to innovating its vehicles for the modern, digital era. Parcompany'sith Cisco was a natural fit given the company's leadership in secure, intuitive collaboration with Webex. The future of transportation is here now – and this partnership marks a meaningful step forward with in-vehicle innovation and experiences.
Mercedes-Benz and Cisco are jointly addressing the needs of the ever-evolving hybrid workforce. The partnership makes it possible for an architect in the parking lot of a job site to collaborate with their team back at the firm, for example, or take a meeting between visiting a client and picking up the kids from after-school care.
Together, the companies are transforming the car into a home office.
"Hybrid work is centred on the work you do, not where you do it – whether it's in the office, home, car, or anywhere in between," said Jeetu Patel, Executive Vice President & General Manager, Security & Collaboration, Cisco. "The mobile office cannot progress without the reliable and secure collaboration technology only Cisco can provide. This partnership with Mercedes-Benz, a leader in automotive luxury, marks a big step forward in delivering the flexibility the hybrid workforce demands."
Enabling Frictionless Meetings and Calls
Drivers can conduct frictionless meetings and calls with Meetings and enterprise-grade calling with Webex. These features are part of the Webex Suite, providing the continuous, secure, and reliable connectivity Cisco is known for.
Webex's proprietary audio intelligence technology offers best-in-class noise cancellation, enhancing the experience for the driver and any passengers working in the vehicle. Webex's technology makes it easier to hear.
It is heard by singling out and boosting the clarity of an individual's voice while eliminating distracting background noises, such as road noise and, at times, co-passengers talking, that come with the flexibility of conducting meetings and calls from the vehicle.
 Safety-Centric Approach
This announcement's core is safety: meetings and calls will use audio only when the vehWebex's moving. When parked, users can harness Webex's immersive collaboration experience in their E-Class, including video meetings, automatic AI-powered transcription, content sharing, and reactions (such as a thumbs up or celebration emoji).
Availability
The 2023 Mercedes-Benz E Class interior was previewed on February 22, 2023. The new vehicle will be equipped with Wi-Fi and cellular data connection, among many other things. Using either link, drivers can download the Webex App from the Mercedes Benz Car App Storvehicle'sar directly on the touchscreen of the vehicle's infotainment system, eliminating the dependency on the phone.
This offering will be available globally in the new Mercedes-Benz E-Class vehicles, expected to arrive at dealerships this spring.
Cisco works with over 32,000 transportation organizations in 169 countries worldwide and has 25,000 patents in the transportation space. This partnership with Mercedes-Benz is part of Webex for Automobiles, including Webex Meetings for Apple CarPlay and its collaboration with Ford Motor Company.
UP IN NEWS
---
For all the latest automotive news, reports, and reviews, follow us on Twitter, like us on Facebook, subscribe to our YouTube page, and follow us on Instagram, which is updated daily.
---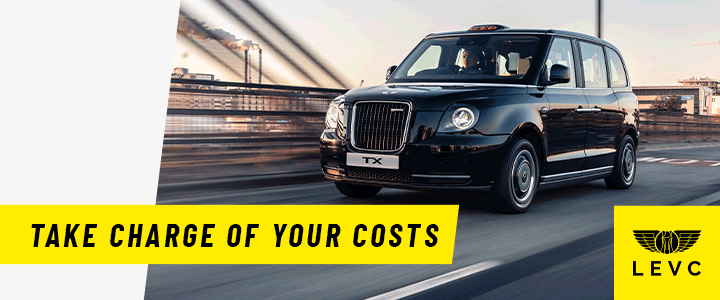 Stay Ahead of the Curve
Unlock the World's Leading Source of Automotive News and Analysis.
Autoscommunity.com provides innovative marketing and advertising solutions to support an advertiser's specific campaign objectives.
Customized programs leverage the best of Autoscommunity.com. Contact our sales team today and see what our team can do for your custom advertising solutions.

Why You Can Trust Autos Community
Our expert, award-winning staff selects the automotive-related news we cover and rigorously researches and tests our top picks.