UK's Most Congested Cities Revealed
The most congested cities in the UK have been revealed, with some drivers spending almost 40 minutes to travel just six miles.
Car rental experts at StressFreeCarRental.com have crunched the numbers to find the drivers who spend the most time sitting in their cars.
London drivers experience the worst congestion in the world – travelling at an average of just eight mph during rush hour.
Motorists in the North West experience the second and third worst congestion in the UK. Manchester and Liverpool have average travel speeds of 13 and 14 mph, respectively, during peak times.
Edinburgh makes the top five of the worst congested cities, taking 21.3 minutes to drive six miles on average.
Drivers in the East Midlands also experience long wait times in traffic, as Nottingham and Leicester also make the top 10 list.
Cardiff and Bournemouth rank as the country's ninth and tenth worst congested cities, with an average speed of less than 20 mph during rush hour.
Sheffield and Bristol also have some of the most jam-packed roads in the UK, with drivers spending 20 minutes making 6 miles of progress during peak travel times.
The ten most congested cities in the UK, revealed by StressFreeCarRental.com:
Rank

City

Average time to travel

6 miles (minutes)

Average speed

in rush hour (mph)

1

London
36.2
8

2

Manchester
23.1
13

3

Liverpool
22.2
14

4

Edinburgh
21.3
15

5

Bristol
20.4
14

6

Sheffield
20.2
14

7

Nottingham
19.4
16

8

Leicester
18.3
16

9

Cardiff
18.2
18

10

Bournemouth
18.1
17
 A spokesperson for StressFreeCarRental.com said: "It's unsurprising to see the capital city at the top of the league table – with Londoners travelling an average of 8 miles an hour at rush hour.
"It would take approximately two hours for someone commuting from Richmond in west London to drive the 16 miles to work at Canary Wharf in the east.
"Of the top 10, only drivers in Nottingham, Leicester, Cardiff and Bournemouth can make a six-mile journey in less than 20 minutes.
"For motorists in the most congested cities of Sheffield, Bristol, Edinburgh, Liverpool, Manchester and London, the journey will take 20 minutes or more.
"Drivers are experiencing slow-moving traffic daily – with an average speed of only 14.5 mph during rush hour across the UK.
"And many motorists spend over an hour doing their daily commute because of how congested our city's roads have become.
"This is frustratingly slow, and none of us particularly enjoy spending longer than we already do sitting in our cars while we miss out on things we would rather be doing.
"But it is surprising not to see some of the UK's biggest cities on the list – Bournemouth ranking above Birmingham is surprising when considering our second city's reputation for congestion.
"What we might be seeing is the result of differing levels of investment into improving roads and public transport from city to city.
"As we try to meet targets on pollution and emissions, the UK needs more investment to help traffic to flow more freely.
"This might involve reviewing plans to introduce congestion charges for motorists in these cities – as several have recently cancelled plans.
"More funding into improving roads and public transport systems to tackle congestion should be a top priority for the UK."
For information on driving stress-free in any of the world's major cities, please visit https://www.stressfreecarrental.com/.
UP IN NEWS
---
For all the latest automotive news, reports, and reviews, follow us on Twitter, like us on Facebook, subscribe to our YouTube page, and follow us on Instagram, which is updated daily.
---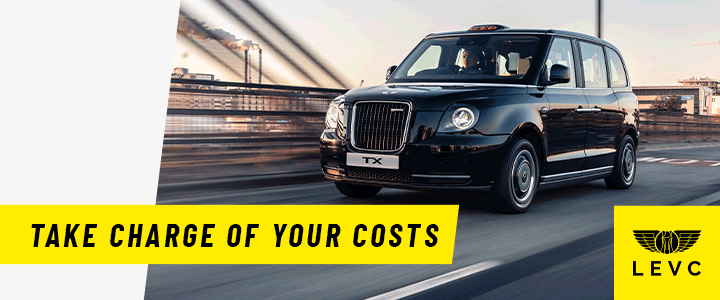 Stay Ahead of the Curve
Unlock the World's Leading Source of Automotive News and Analysis.
Autoscommunity.com provides innovative marketing and advertising solutions to support an advertiser's specific campaign objectives.
Customised programs leverage the best of Autoscommunity.com. Contact our sales team today and see what our team can do for your custom advertising solutions.

Why You Can Trust Autos Community
Our expert, award-winning staff selects the automotive-related news we cover and rigorously researches and tests our top picks.