What Makes the Toyota Engine So Reliable?
Out of the many vehicles globally, Toyota is the most reliable. The engine of this car has many features to give it reliability, so many people crave it.
Many people want vehicles with great performance and speed in the automotive world, and many car companies wish to oblige. A notorious car brand, Toyota has many aspects that give it the fame and reliability it is known for by the public. The engine provides the car with its power, and with such a reliable engine, many people wonder what makes the Toyota engine so reliable.
Design
The Toyota engine's design is crafted precisely to ensure you get the best quality product for your use on the road. Every new version of the Toyota engine improves upon the last and features new materials and design qualities. Each engine features an array of intricate parts that line the engine's exterior and come in various shapes and sizes.
Each engine has various uses and strengthens the vehicle's capabilities to become a powerhouse on the road. Toyota manufactures engines designed for trucks and commercial automobiles, as well as warehouse vehicles such as forklifts. These vehicles have great reliability and are sought after by many companies for different uses.
Management Systems
The Toyota company wants to ensure that its customers are taken care of, so it uses special alert systems in its engines to let the driver know if a problem ever arises. The recent Toyota models include electronic control systems that have sensors to cause certain system functions to activate. Anti-theft locks will start if the sensors trip when the vehicle is stolen, and some models come with power save settings to cut the use of the engine cylinders in half so the vehicle preserves fuel.
The management systems are in place to ensure your time driving is simple and you won't have to worry about the hassle of your vehicle breaking down unexpectedly. You will also gain more information from the engine's diagnostics from the advanced technology. The many features of an engine's system are part of what makes the Toyota engine so reliable.
Long-Lasting Material
The Toyota engine is known for lasting a long time, and many people seek a vehicle with long-lasting reliability. The engine will have materials such as aluminum or other temperature-resistant metals to ensure that it remains a low-stress engine and doesn't overwork itself while maintaining a great speed.
Toyotas have had a long-standing reputation for their reliability and great engines. Many buyers will find many benefits in this type of vehicle and its great engine as they cruise along the road.
UP IN NEWS
---
For all the latest automotive news, reports, and reviews, follow us on Twitter, like us on Facebook, subscribe to our YouTube page, and follow us on Instagram, which is updated daily.
---
Stay Ahead of the Curve
Unlock the World's Leading Source of Automotive News and Analysis.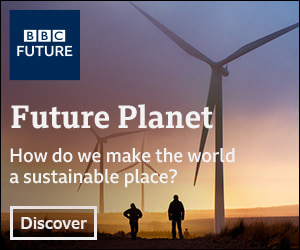 Autoscommunity.com provides innovative marketing and advertising solutions to support an advertiser's specific campaign objectives. Customised programs leverage the best of Autoscommunity.com. Contact our sales team today and see what our team can do for your custom advertising solutions.

Please include a contact number if you want to speak to our sales team. You can also get in touch in the following ways:
WhatsApp: 

+971 54 453 94 67
Think Your Friends Would Be Interested? Share This