Photo by RODNAE Productions
4 Factors To Consider When Buying A Luxury Car
Owning and driving a luxury car is an appealing thought for many people. A few people own these types of vehicles. For example, only 40% of the US population drives a luxury car. Fine craftsmanship, perfect finishing, and solid engineering are a car enthusiast's dream. But is buying a luxury car a smart investment? Here are some crucial factors to consider when buying a luxury vehicle.
Warranty
Like most expensive purchases, your luxury car should have a warranty that protects it against unforeseen issues. Before you buy your vehicle, ensure that you have closely examined the manufacturer's warranty to know the extended coverage of crucial aspects of your car and how long it would last. The good news is that because most manufacturers are held liable for any repairs or maintenance, they ensure that their vehicles pass stringent audits and quality checks. However, learning and understanding the warranty will help you make a more informed purchasing decision. You are assured that you will be covered if anything goes wrong after your purchase.
2. Check Out Used Luxury Vehicles
If you're considering buying a luxury vehicle, it's probably because you've got the money to! But it might be worth considering buying a used luxury car. Most secondhand luxury car dealers stock vehicles that are only a few months or years old at discounted prices. So, buying used Ferraris may be a better financial decision if you want to own a Ferrari. The truth is, although it may not be brand new, it is a luxury car. You can still get all the attention and benefits of owning a luxury car with proper maintenance and care. All at a discounted price.
3. Visit Showrooms
Luxury vehicles are a significant purchase, so you don't have to rush to buy the first car you like. Since you'll be spending so much, you should be careful with your choices. You might have a vehicle in mind but soon realize it's not up to your expected standard. Instead, visit as many showrooms as possible to test drive your options. Test driving will give you an idea of how your desired car drives and if you feel comfortable with its interior and performance. Visiting showrooms will also help you see what various dealers offer to help you make a more informed decision.
4. Re-Examine Your Needs
Sure, getting a luxury car is a dream for many people, and if you are fortunate enough to be able to buy one, you have to ask yourself why you want to get one? Is it because you're fulfilling a lifelong dream? Do you want to be seen? Or do you appreciate top-quality engineering? It would be best if you also thought about practicality. Is a luxury vehicle a good investment considering your current situation? These are all important questions to ask yourself.
UP IN NEWS
---
For all the latest automotive news, reports, and reviews, follow us on Twitter, like us on Facebook, subscribe to our YouTube page, and follow us on Instagram, which is updated daily.
---
Stay Ahead of the Curve
Unlock the World's Leading Source of Automotive News and Analysis.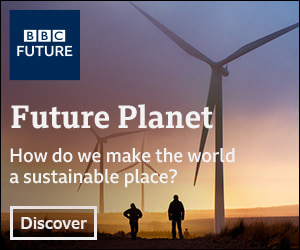 Autoscommunity.com provides innovative marketing and advertising solutions to support an advertiser's specific campaign objectives. Customised programs leverage the best of Autoscommunity.com. Contact our sales team today and see what our team can do for your custom advertising solutions.

Please include a contact number if you want to speak to our sales team. You can also get in touch in the following ways:
WhatsApp:

+971 54 453 94 67
Think Your Friends Would Be Interested? Share This