Dymag Supports Trio Of High-Performance Vehicle Makers at Goodwood Festival of Speed
Dymag, the world leader in carbon hybrid wheels, has announced that it will support three of the UK's most innovative automotive companies at the Goodwood Festival of Speed; BAC, Radford and Viritech.
Leading advanced wheel design since 1974, Dymag has unrivalled heritage and was the first in the world to commercialise carbon hybrid automotive wheels in 2004. Constantly developing new technology and building on this legacy, it is delighted to supply its carbon hybrid wheel to BAC's Mono R, Radford's Type 62-2 and Viritech's Apricale hydrogen hypercar, which are appearing at this year's Goodwood Festival of Speed.
As well as being 50% lighter than a traditional forged aluminium wheel, Dymag's carbon hybrid wheel brings significant gains in reduced unsprung mass and reduced moment of inertia, with less energy required to accelerate and brake. Another dynamic benefit is a reduced gyroscopic force thanks to the lightness of the wheel itself, which means less steering effort is required. Strength and durability are also greatly improved.
These gains can make a significant difference to the dynamics of a high-performance vehicle, with the benefits even more effective on EV. The step-change in four-corner weight-saving in this ever-growing market sector can enhance the EV range.
BAC will have two Mono Rs on display at Goodwood, both of which run on Dymag's carbon hybrid wheel, optimised for the lightweight, single-seat performance car where every gram counts. Meanwhile, the Radford Type 62-2, a homage to the Lotus Type 62, will be driven up the hill by former F1 World Champion Jenson Button, riding on Dymag's carbon-magnesium wheels.
Thanks to the unique two-part design, customers can design bespoke aluminium or magnesium centres, hand-finished by Dymag before being powder coated and bolted to the composite barrels. The striking Viritech Apricale completes the trio. The hydrogen-powered hypercar, which will be displayed in the Michelin Supercar Paddock, has been styled by the iconic Pininfarina design house and features unique Dymag forged magnesium wheel centres.
Carbon fibre's unique properties also reduce Noise Vehicle Harshness (NVH) too – a massive boon for engineers developing an EV where the ICE is no longer masking unwanted noises. Carbon hybrid wheels also bring aesthetic advantages for OEMs; a forged aluminium or magnesium centrepiece offers greater design flexibility than a solid carbon fibre wheel. Dymag's unique designs are also proven and tested to OEM standards off the shelf.
All Dymag's carbon hybrid wheels are manufactured at its state-of-the-art Wiltshire production facility to ensure the quality and consistency of the products.
Dymag CEO Tom de Lange said: "Dymag has a long legacy in advanced automotive wheel technology, being the first to commercialise carbon hybrid wheels almost 20 years ago. Our latest carbon hybrid wheels bring significant benefits to all high-end cars, including EVs, minimising weight, optimising performance, and boasting aesthetic advantages. BAC, Radford and Viritech are some of the most innovative thinkers in the automotive industry, and we're proud to be working in partnership with them."
UP IN NEWS
---
For all the latest automotive news, reports, and reviews, follow us on Twitter, like us on Facebook, subscribe to our YouTube page, and follow us on Instagram, which is updated daily.
---
Stay Ahead of the Curve
Unlock the World's Leading Source of Automotive News and Analysis.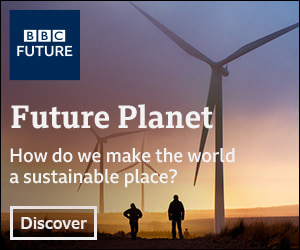 Autoscommunity.com provides innovative marketing and advertising solutions to support an advertiser's specific campaign objectives. Customised programs leverage the best of Autoscommunity.com. Contact our sales team today and see what our team can do for your custom advertising solutions.

Please include a contact number if you want to speak to our sales team. You can also get in touch in the following ways:
WhatsApp: 

+971 54 453 94 67
Think Your Friends Would Be Interested? Share This