Dubai Police Organises a Dialogue Session on Artificial Intelligence Driving Hub
Dubai Police, alongside leading tyre manufacturer Continental, has organised a roundtable discussing "AI Driving Technology" alongside their partner, AV Living Lab and Location Solutions.
Hosted at the AI Driving Hub, based in Dubai Police, General Department of Traffic office, the event brought together significant executives from a range of sectors such as transportation, logistics and mobility services to discuss how AI technology and the Metaverse can be used to tackle road safety by correcting driver behaviour through a personalised data-scientific approach.
Also in attendance was Colonel Jumaa Salem Bin Suwaidan, Acting Director of the General Directorate of Traffic at Dubai Police, who stressed that "Dubai Police is keen to strengthen its relationships and partnerships, and to exchange knowledge, experiences and best police practices in all fields". Colonel Bin Suwaidan went on to say that "the discussions focused on the best ways to use AI technology and the Metaverse in dealing with topics related to traffic safety, altering drivers' behaviour was by looking at individual trends using scientific data. "
Through the AI Driving Hub, which is a joint innovation by AV Living Lab and Location Solutions, a technological start-up focused on transforming mobility, drivers' behaviour is evaluated and analysed to increase road safety, where general trends among drivers are defined, leading to more work that aims to enhance safety levels on the roads.
The valuable insights from the individual psychophysiological characteristics of the professional drivers can be used to correct unsafe behaviours. Research by AV Living Lab of professional drivers, such as– truck drivers, light vehicle and van delivery drivers, and taxi drivers across the UAE, found:
Logistics companies scored well in aggression – 18% against the average of 24% – and road rule compliance (speeding and traffic signalisation) – 90% against the average of 65%.
Public transportation companies' driving scores were better than the overall average in terms of attention 67% compared to the overall average of 64%, aggression score of 21% against 24% on average, and road rule compliance score of 72% against the middle 65%.
The driver characteristic that requires the most attention across all mobility industries is reaction time, currently averaging 47%.
"Continental's top priority is safety, and it is of great importance for us to ensure that we continue to support dynamic solutions that further our Vision Zero goal of eradicating road accidents globally. We are delighted with our partnership with AV Living Lab and Local Solutions, and their unique use of AI and the AI Driving Hub may help keep drivers safe. By maintaining our close working relationship, we look forward to decreasing the number of accidents and fatalities on UAE roads through innovative use of data," said Karel Kucera, Managing Director, Continental Middle East.
During the event, methods to achieve the UAE 2030 Sustainable Development Agenda were discussed and driver training and recruitment using AI while showcasing the AI Driving Hub simulators to guests in attendance. These included representatives from Aramex, Daimler Trucks, Momentum Logistics, Gallega Logistics, Pepsi, and others.
"Drivers are the backbone of our society, and investing in them can accelerate our movement to a Zero Accident Society, sustainable mobility and lower congestion. Today was a wonderful opportunity for us to showcase our AV Living Lab simulator in action to some major stakeholders and potential partners. The data gathered from the individual psychophysiological characteristics of the professional drivers provide us with valuable insights about potential challenges in driver behaviour that may cause road congestion and accidents," commented Daniel Avdagič, CEO of AV Living Lab.
AI Driving Hub and Continental have announced an initiative to use the technology in driver training. Using artificial intelligence and 3-D modules, the platform can simulate and then analyse incidents linked to tyre failure to keep road users safe and ensure accidents are avoided, improving driving culture and behaviour analysis.
UP IN NEWS
---
For all the latest automotive news, reports, and reviews, follow us on Twitter, like us on Facebook, subscribe to our YouTube page, and follow us on Instagram, which is updated daily.
---
Stay Ahead of the Curve
Unlock the World's Leading Source of Automotive News and Analysis.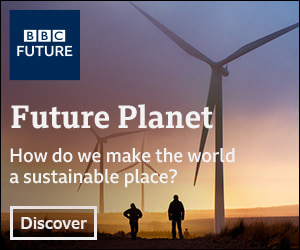 Autoscommunity.com provides innovative marketing and advertising solutions to support an advertiser's specific campaign objectives. Customised programs leverage the best of Autoscommunity.com. Contact our sales team today and see what our team can do for your custom advertising solutions.

Please include a contact number if you want to speak to our sales team. You can also get in touch in the following ways:
WhatsApp: 

+971 54 453 94 67
Think Your Friends Would Be Interested? Share This