Prodrive Reveals Its Ultimate Take on the Legendary Subaru Impreza 22B
The restomods have mostly been sophisticated, elegant cars from the 1960s. Now, here is a masculine, gritty look from the 1990s. Prodrive has unveiled its ultimate version of the legendary Subaru Impreza 22b. Meet the P25.
'P25' because the Oxfordshire-based race car manufacturer will only build 25 examples and because it was built to celebrate the 25th anniversary of Subaru's first World Rally Championship stage win – with a Prodrive-led team, of course. The company has been responsible for all three of Subaru's WRC titles to date, and now we get a road car built to that standard. Delicious.
The P25 is based on the three-door body of the 22B, a special edition Impreza built-in 1998. Initially, only 400 were built for the Japanese market, but demand for the particular 2.2-litre, 276bhp model (or so it was said) was so great that Subaru made three more for its rally team five for Australia and 16 for rally-loving Brits. Today, Minters fetch between £250,0000 and £300,000 at auction.
Prodrive is asking around £552,000 for its homage, but you get more power and less weight. The donor body is entirely clad in carbon panels, and thanks to bucket seats and a lithium-ion battery, even more grammes are saved, bringing the total weight to 1,200 kg. That's about the same as a Ford Fiesta ST. But you get all-wheel drive and twice as much power.
Under the bonnet is a boxer engine with four-cylinder heads – what else? – mated to a massive Garrett turbocharger. Instead of the 2.2 litres in the 22B, this is a 2.5-litre engine developing 400bhp and a massive 442lb-ft. With an anti-lag system and launch control that shifts first gears for you, it does 0-62 km/h in under 3.5 seconds and reaches a top speed of 150 km/h.
This means you do not change gears manually – instead, there's a six-speed semi-automatic gearbox. Not very purist, you might say, but remember this is not a Subaru product – it's a Prodrive. Of course, a racing team wants the quickest possible gear changes. And you have a lot of leeway in other respects, too.
The central differential has variable torque split, there are adjustable Bilstein dampers, different engine maps, and you can even adjust the deceleration protection. The spec sheet is spicy details: an Akrapovic exhaust made of titanium and stainless steel. AP Racing brakes are so massive that 19-inch rims must fit over them.
These rims are wrapped in custom tyres matched to the suspension, which has better geometry than the old 22B's because the track is now wider. And the bodywork was designed by Peter Stevens, the designer of the 22B (and of models like the McLaren F1 and Jaguar XJR-15). What an attitude.
Inside, it's still an old Subaru, but there's plenty of leather, Alcantara and carbon fibre. If you feel particularly hard-boiled, Prodrive omits the rear seats and installs a roll cage with seatbelts instead. There's also a data logger to record lap and stage times. And a hydraulic handbrake that disengages the centre differential when you lock the rear axle, like in a Toyota GR Yaris – or a real rally car.
It all sounds charming and convenient, but we wonder if the people who spend half a million pounds on the ultimate road-going rally scooby will use it, or will it lie dormant in the collection, just earning admiring glances from the insurance broker?
UP IN NEWS
---
For all the latest automotive news, reports, and reviews, follow us on Twitter, like us on Facebook, subscribe to our YouTube page, and follow us on Instagram, which is updated daily.
---
Stay Ahead of the Curve
Unlock the World's Leading Source of Automotive News and Analysis.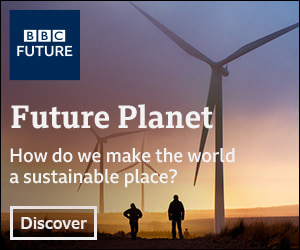 Autoscommunity.com provides innovative marketing and advertising solutions to support an advertiser's specific campaign objectives. Customised programs leverage the best of Autoscommunity.com. Contact our sales team today and see what our team can do for your custom advertising solutions.

Please include a contact number if you want to speak to our sales team. You can also get in touch in the following ways:
WhatsApp: 

+971 54 453 94 67
Think Your Friends Would Be Interested? Share This