Hyundai Motor Group and Michelin Sign New MoU To Collaborate on R&D
Hyundai Motor Group announced today the signing of a memorandum of understanding (MoU) with Michelin to develop next-generation tires optimised for premium electric vehicles (EVs).
The signing ceremony occurred at the Group's Namyang Research Center on June 17, attended by Bong-soo Kim, Vice President and Head of Chassis Development Center at Hyundai Motor Group, and Georges Levy, Executive Vice President of Automotive Original Equipment at Michelin.
The new MoU follows the successful completion of the two parties' first partnership and will lead to a new journey towards developing next-generation tires to be equipped with the Group's clean, smart and sustainable mobility solutions.
"This partnership with Michelin will result in real innovations in tire technology, solidifying Hyundai Motor Group's position as a leader in the smart mobility industry," Vice President Kim said. "By fully leveraging our mobile technology and Michelin's tire expertise, we are confident in our ability to achieve ground-breaking innovations in tire performance enhancement and create synergies in this organic collaboration."
The agreement is a follow-up to the first five-year partnership signed in November 2017 to jointly develop an exclusive tire for IONIQ 5 and carry out experiments and analysis methods related to tires and technology exchange. Over the next three years, the Group and Michelin will jointly develop the following innovations: eco-friendly tires with increased use of eco-friendly materials; tires optimised for next-generation EVs and a real-time tire monitoring system which will help advance autonomous driving technology.
"The collaboration between Hyundai Motor Group and Michelin over the past five years contributed to the successful launch of the Hyundai IONIQ 5," Levy said. "We are pleased to announce that the relationship has been extended for three more years to continue our work together on new technologies in favour of safer, cleaner mobility. The association between Hyundai Motor Group and Michelin is founded on the same vision and on a shared passion for excellence, performance and innovation that have become increasingly essential factors as we rise to the mobility-related challenges we all face today."
Next-generation tires resulting from the collaboration will find their way onto future premium EV models of Hyundai Motor Group. This new tire technology is critical to meet the durability requirements of tires, as well as driving performance and electric efficiency under high loads as the driving range of EVs continues to increase.
The Group and Michelin also plan to conduct joint research to analyse tire wear, tire load and road friction beyond the current standards of tire temperature and air pressure. The new tires are also expected to significantly improve drivers' ride comfort by reducing vibration and noise generated by EVs at high speeds.
They will also explore ways to increase the use of eco-friendly materials in tires to about 50 per cent of the total tire weight from 20 per cent.
UP IN NEWS
---
For all the latest automotive news, reports, and reviews, follow us on Twitter, like us on Facebook, subscribe to our YouTube page, and follow us on Instagram, which is updated daily.
---
Stay Ahead of the Curve
Unlock the World's Leading Source of Automotive News and Analysis.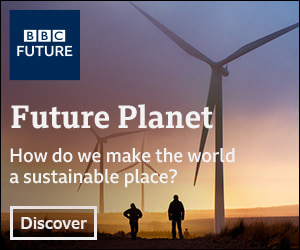 Autoscommunity.com provides innovative marketing and advertising solutions to support an advertiser's specific campaign objectives. Customised programs leverage the best of Autoscommunity.com. Contact our sales team today and see what our team can do for your custom advertising solutions.

Please include a contact number if you want to speak to our sales team. You can also get in touch in the following ways:
WhatsApp: 

+971 54 453 94 67
Think Your Friends Would Be Interested? Share This