This Milivié 1 Is About as Far From the People's Car as a Beetle Will Ever Get
We are told that this car is called Milivié 1 and is a resto-mod Volkswagen Beetle. So far, so believable.
The sticking point is the price, as Milivié says prices will start at €570,000 (about £490,000). We promise we are not kidding, but we can not promise we will not get screwed ourselves.
This is the brainchild of a German man called Jonathan Engler. The accompanying press release describes him as "an active, innovative, artistic engineer with a vision to celebrate extinct German automotive icons and discreetly redevelop them to unimaginable standards".
We also learn that he studied motorsport engineering, built his own house, won a German youth karting championship and hosts the largest contemporary festival in his hometown park.
Anyway, the car. Only 22 examples are built, the base being a Beetle 1303.
Milivié says that the finished product "has little in common with the donor car apart from the metal monocoque of the body and the floorboards" and that "even these components have been heavily modified from the original car". This begs the question of why do not know it?
The air-cooled 2.28-litre boxer engine is mated to a Porsche 911 manual gearbox. Nothing is said about the performance, but we assume Porsche's lawyers will be calling soon, considering how many Stuttgart cars Milivié refers to in the blurb.
Look at the list of apparent influences and see if you can spot any in the dodgy renderings above: Porsche 904, Porsche 935, Porsche 956, Porsche 964, Porsche Type 64, Porsche 718 RSK, Porsche 356 Gmuend Coupe and Porsche RS Spyder.
Among them are custom springs, a completely new suspension (as you might expect at this price) and race-grade brakes. The wheels are 19-inch aluminium, and there are two 12.3-inch screens inside for displaying the dials and infotainment. Well, that would be so, but we only have this sketch so far.
According to Milivié, there are virtually no buttons in the interior, and there will be four individual bucket seats for the driver and passengers.
Rumour has it that the first car will be delivered in July 2023, and production will continue until May 2025. However, if these dates remain unchanged, we will eat our server.
More as soon as we have it…
UP IN NEWS
---
For all the latest automotive news, reports, and reviews, follow us on Twitter, like us on Facebook, subscribe to our YouTube page, and follow us on Instagram, which is updated daily.
---
Stay Ahead of the Curve
Unlock the World's Leading Source of Automotive News and Analysis.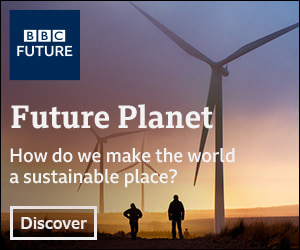 Autoscommunity.com provides innovative marketing and advertising solutions to support an advertiser's specific campaign objectives. Customised programs leverage the best of Autoscommunity.com. Contact our sales team today and see what our team can do for your custom advertising solutions.

Please include a contact number if you want to speak to our sales team. You can also get in touch in the following ways:
WhatsApp: 

+971 54 453 94 67
Think Your Friends Would Be Interested? Share This