Exclusive Corvette NFT By Xsullo And Matching 2023 Z06 Head To Auction
The first mid-engine Corvette Z06 continues its promise of putting the world on notice with Chevrolet's first entry into the Web3 space: a one-of-one 2023 Corvette Z06-inspired NFT artwork created by the artist xsullo. The upcoming "Own the Color" auction pairs the NFT with a custom-painted, real-life 2023 Corvette Z06 colour-matched to the artwork.
After the auction offered exclusively via SuperRare, the pioneering marketplace for unique curated NFT artworks, the winning bidder will be able to say they "Own the Color" — Minted Green, a reference to minting NFTs. The auction will be live to eligible bidders worldwide from June 20-24, and those interested may only place bids in Ethereum.
All proceeds from the auction will benefit DonorsChoose. The organisation's mission is to make it easy for anyone to help a teacher in need and move us closer to a nation where students in every community have the tools and experiences they need for an excellent education. Full terms and conditions of the auction, including limitations, eligibility and how to win, are available at Chevrolet.com/CorvetteZ06NFTterms.
"Corvette is a halo at Chevrolet. It's the pinnacle of performance, and staying cutting-edge means getting into new territories as a bit of a pioneer," said Steve Majoros, vice president of Chevrolet Marketing. "This is our company's first NFT. We see 'Own the Color' as an important stepping stone for Chevrolet into future digital initiatives for our customers."
"Own the Color" means Chevrolet will not apply Minted Green to another production 2023 Corvette Z06. In addition to a digital certificate of ownership and authenticity for the art piece, the physical Corvette Z06, equipped with the Z07 performance package, carbon fibre wheels and a commemorative plaque, will carry the option code RFN.
The signification will forever associate the car with this auction and its one-of-one status. Further, the VIN for this Corvette Z06 is inspired by binary code, the language of computers, as a further connection between the car and Web3.
The vibrant work from xsullo continues to make waves across the crypto art, NFT communities as the "Own the Color" auction approaches, and numerous pieces from xsullo have sold on SuperRare.
"I've wanted to combine my digital art with the physical world, so it's been a great opportunity to work with Chevrolet to bridge these two worlds," said xsullo. "The Corvette Z06 is an ambitious car that I vibe with. I'm drawn to how technology can make us feel, and I can tell the designers of Corvette Z06 draw from a similar inspiration."
DonorsChoose and Chevrolet have a history of collaborating on projects that further General Motors' commitment to STEM education for all. This auction taps the ability of DonorsChoose to collect cryptocurrency donations, highlighting the many ways people can help teachers make an impact on their students. In 2022, two prior auctions involving Corvette Z06 raised $4.6 million in charitable contributions for other nonprofits.
"GM is empowering STEM teachers through one of the most innovative ways our educators have received funding for their DonorsChoose projects," said Alix Guerrier, CEO of DonorsChoose. "This partnership shows just how possible it is for the digital and traditional sectors to engage in a way that benefits students' education in public schools across the country."
To bring the digital world into real life, the "Own the Color" artwork will be available for viewing at The Crypt Gallery during NFT NYC, one of the most significant NFT events of the year. The Crypt Gallery, the first NFT gallery in the hospitality industry, is launching its second location at Dream Downtown hotel in New York City.
Chevrolet and SuperRare will also co-host a Twitter Spaces on June 20, featuring The Crypt Gallery, xsullo and others to discuss this unique offering.
UP IN NEWS
---
For all the latest automotive news, reports, and reviews, follow us on Twitter, like us on Facebook, subscribe to our YouTube page, and follow us on Instagram, which is updated daily.
---
Stay Ahead of the Curve
Unlock the World's Leading Source of Automotive News and Analysis.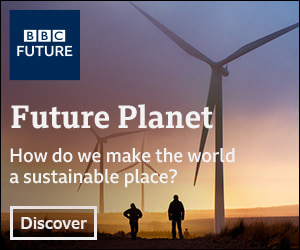 Autoscommunity.com provides innovative marketing and advertising solutions to support an advertiser's specific campaign objectives. Customised programs leverage the best of Autoscommunity.com. Contact our sales team today and see what our team can do for your custom advertising solutions.

Please include a contact number if you want to speak to our sales team. You can also get in touch in the following ways:
WhatsApp: 

+971 54 453 94 67
Think Your Friends Would Be Interested? Share This