Rolls-Royce Motor Cars Celebrates Black Badge at the Festival of Speed
Visitors attending the Festival of Speed will experience the global public debut of the whole Black Badge product portfolio. A selection of highly Bespoke commissions will be displayed on the Festival's Laundry Green, adjacent to Goodwood House.
A selection of highly Bespoke commissions will be displayed on the Festival's Laundry Green, adjacent to Goodwood House, and a selection of highly Bespoke commissions – Black Badge Wraith, Black Badge Dawn, Black Badge Cullinan and the purest expression of a Rolls-Royce Black Badge to date, Black Badge Ghost. Each commission reveals an owner's aesthetic sensibilities and the marque's peerless craftsmanship.
Black Badge
Launched in 2016, Black Badge is Rolls-Royce's response to a new type of client. A permanent Bespoke treatment to its motor cars, these products are darker in aesthetic, more urgent in personality and dramatic in the material. Rolls-Royce Black Badge is designed with more torque, control and power for those who reject conformity and live on their terms. It is for the innovators, trailblazers, rule-breakers — and above all — those who dare. Since its introduction, more dynamic patrons of luxury have responded by pushing the boundaries of the marque's bold alter-ego through their Bespoke commissions.
Black Badge, the highly successful alter ego of Rolls-Royce, now represents 27% of commissions worldwide and is codified by the mathematical symbol representing a potential infinity. This graphic, also known as a Leminscate, was applied to Sir Malcom Campbell's record-breaking Rolls-Royce-powered Blue Bird K3 hydroplane. The marque's designers nominated this hallmark for Black Badge motor cars to reflect their unrelenting pursuit of power and the infinite possibilities that darkness provides. Today it can be found within the Black Badge motor car's interior.
For this year's Festival of Speed, Rolls-Royce presents five new powerful creations inspired by its clients' desires.
Black Badge Ghost
Launched in late 2021, Black Badge Ghost is the marque's purest and most technologically advanced Black Badge motor car yet.
A Galileo Blue and Black exterior finish was selected to signify the dramatic intent of this Black Badge Ghost commission. Striking Red brake callipers and a single-wheel centre pinstripe in Galileo Blue confidently resolve the aesthetic exterior. The blue theme is carried through to the interior, with the seat piping and Bespoke interior leather in Galileo Blue.
The second Black Badge Ghost model is on display in the VIP area, its vibrant Lime Green coachwork creating a striking contrast against its dark carbon fibre Spirit of Ecstasy.
Black Badge Cullinan
Named after the world's largest rough Diamond, Cullinan is a super-luxury SUV designed to make luxury travel effortless everywhere. Since its launch, Black Badge Cullinan has embarked on a remarkable Bespoke journey, creating a unique Black Badge Cullinan for the event. The commission reconciles the notions of utility, power and effortlessness that Black Badge Cullinan embodies. Presented in Dark Olive with a single Mandarin coachline and Mandarin brake callipers, the signature Black Badge design flourishes, including a milled carbon fibre Spirit of Ecstasy and 22-inch Black Badge wheels embolden the exterior aesthetically.
Black Badge Dawn
Black Badge Dawn is the most uncompromising expression of open-top luxury worldwide. Presented in a striking two-tone, Jasmine with Black, this commission embodies the notions of adventure and freedom. This bold and powerful two-tone treatment is also applied to the steering wheel, and 21-inch Black Badge wheels underscore the flanks of its bold coachwork.
Black Badge Wraith
Black Badge Wraith presents an intoxicating manifestation of the world's most powerful Rolls-Royce. The athletic prowess of the luxury Grand Tourer meets an irresistible dynamism sculpted for those who dare to defy convention. Black Badge Wraith is presented in Tucana Purple, with the upper body in Black. A Mandarin coachline showcases the marque's surface finish capabilities. Inside, a Mandarin and Black theme create a dramatic and powerful aesthetic.
In addition to the four cars presented on the stand, a Rolls-Royce Black Badge Ghost will take the hill climb up to four times a day in the exclusive 'First Glance' showcase. Further demonstrating Black Badge's agility, a Rolls-Royce Black Badge Wraith will join the cars in the 'Michelin Supercar Run. Both motor cars can be viewed in Paddocks between their scheduled high-speed outings.
Other Rolls-Royce motor cars attending the Festival of Speed include a Black Badge Dawn as a Courtesy Car and a Black Badge Cullinan as a Festival Course Safety Car.
UP IN NEWS
---
For all the latest automotive news, reports, and reviews, follow us on Twitter, like us on Facebook, subscribe to our YouTube page, and follow us on Instagram, which is updated daily.
---
Stay Ahead of the Curve
Unlock the World's Leading Source of Automotive News and Analysis.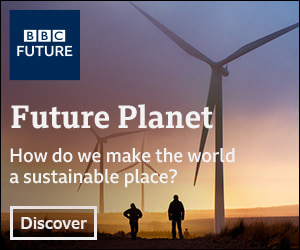 Autoscommunity.com provides innovative marketing and advertising solutions to support an advertiser's specific campaign objectives. Customised programs leverage the best of Autoscommunity.com. Contact our sales team today and see what our team can do for your custom advertising solutions.

Please include a contact number if you want to speak to our sales team. You can also get in touch in the following ways:
WhatsApp: 

+971 54 453 94 67
Think Your Friends Would Be Interested? Share This