Santiago Urrutia Claims First Lynk & Co Cyan Racing Win of 2022
Santiago Urrutia claimed the first FIA World Touring Car Cup win of 2022 for Lynk & Co Cyan Racing in front of a massive crowd at the Hungaroring.
The Uruguayan driver started from the pole in the second race, holding the lead from lights to flag despite a safety car session and scorching conditions.
The victory has elevated him to third in the drivers' championship.
"That was a really tough and super warm race! Rob Huff was very close during the race and made no mistakes. I'm super happy for the team; they gave me an awesome car. We have to keep this going for the rest of the season," said Santiago Urrutia.
Yann Ehrlacher made two podium finishes for the Lynk & Co 03 TCR squad this weekend, pulling a robust overtaking move on the penultimate lap of the first race to snatch second place.
The reigning champion was tied with title rival Mikel Azcona on scoring the most points of all this weekend.
"This has been an excellent weekend, scoring the most points together with Mikel. I'm pleased about my overtake for second in the first race and the podium finish. The performance is here and has maximised our chances," said Yann Ehrlacher, who has climbed to fourth overall.
Ma Qing Hua continued his impressive run of consistent results, finishing fifth in both Hungaroring races.
"I had two good races, and I'm happy to finish in the top five again. Unfortunately, we had some vibrations, and I had to back off a bit to save the tyres. I managed to score some good points for the championship, and I hope to be back strongly for the next race," said Ma Qing Hua.
Quadruple world champion Yvan Muller had a tough weekend, finishing tenth in both races and was hit from behind by a rival driver in the second race.
"We managed to improve the car during the race day. The balance was better for the second race. I managed to overtake three or four cars, but the tenth isn't much to write home about. Hungaroring is tough to progress on when you start further down the field," said Yvan Muller.
Thed Björk recovered ground in the first race to finish eleventh but was, just as Yvan Muller, hit from behind in the second race.
"I had two tough races, and I got pushed from everywhere. The plan for the next race is to qualify higher up, making things so much easier. I'm happy for the team on the strong overall results this weekend, though," said Thed Björk.
The next FIA World Touring Car Cup is just two weeks away, with Aragon Motorland hosting the fourth round on June 25-26.
WTCR Race of Hungary
Standings – Drivers
1 Mikel Azcona 84 points
2 Néstor Girolami 75 (-9)
3 Santiago Urrutia 69 (-15)
4 Yann Ehrlacher 63 (-21)
5 Esteban Guerrieri 56 (-28)
6 Ma Qing Hua 55 (-29)
…
10 Yvan Muller 41 (-43)
13 Thed Björk 16 (-68)
Standings – Teams
1 Münnich Motorsport 131 points
2 BRC Hyundai 108 (-23)
3 Cyan Racing Lynk & Co 104 (-27)
4 Cyan Performance Lynk & Co 101 (-30)
5 Comtoyou Audi 72 (-59)
2022 FIA World Touring Car Cup Calendar
May 7/8 – France – Circuit de Pau-Ville
May 26/28 – Germany – Nürburgring Nordschleife
June 11/12 – Hungary – Hungaroring
June 25/26 – Spain – MotorLand Aragón
July 2/3 – Portugal – Circuito do Vila Real
July 23/24 – Italy – Vallelunga
August 6/7 – France – Anneau du Rhin
October 8/9 – South Korea – Inje Speedium
November 5/6 – China – Ningbo International Speedpark
November 18/20 – Macau – Macau
UP IN NEWS
---
For all the latest automotive news, reports, and reviews, follow us on Twitter, like us on Facebook, subscribe to our YouTube page, and follow us on Instagram, which is updated daily.
---
Stay Ahead of the Curve
Unlock the World's Leading Source of Automotive News and Analysis.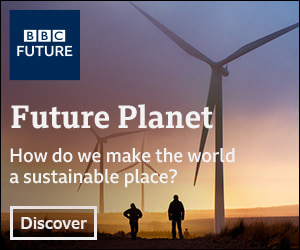 Autoscommunity.com provides innovative marketing and advertising solutions to support an advertiser's specific campaign objectives. Customised programs leverage the best of Autoscommunity.com. Contact our sales team today and see what our team can do for your custom advertising solutions.

Please include a contact number if you want to speak to our sales team. You can also get in touch in the following ways:
WhatsApp: 

+971 54 453 94 67
Think Your Friends Would Be Interested? Share This