BMW M Reveals Astonishing M5 CSL, M6 CSL, M2 CSL and a V8 M3 CSL
Since BMW's M Division was founded in 1972, only three cars have officially borne the CSL name. The original 3.0 CSL, which makes anyone of a certain age gets gooey over, the M3 CSL of the E46 generation, which warms the dark heart of the internet, and the current M4 CSL.
But four secret CSL prototypes never saw the light of day until now. Now BMW M has revealed the CSL cars that never made it, and one of them sounds – on paper – like the most outlandish road-going M car never built.
So allow us to introduce the M car you have always wanted: the E46 you see above. "But M already built one of those CSLs," you exclaim. Yes, but not one like this. Because this one – "a crazy experiment" – contains the V8 from the E39-generation M5 – probably the most sought-after M5 – which means 400 hp from the 5.0-litre eight-cylinder. "The entertainment value is high," says BMW M.
Speaking of the M5, M has also built one of them as a CSL. It's the E60 sedan that looks like an ad for M, or perhaps a sponsored car. This monster has increased the displacement of the 5.0-litre V10 to 5.7 litres, sounding like an old Formula 1 car. It revs up to 9,000 rpm, for heaven's sake.
This monster M5 has boosted its power to around 621 hp, is equipped with a dual-clutch gearbox and weighs about 150 kg less.
Its production model – the E63 M6 you see above – is not just the coupé version of the saloon. Yes, it has the same upgraded engine as the M5 CSL prototype, the same dual-clutch engine and 100 kg less weight. But the difference is in the active aerodynamics: a movable front splitter and an active rear wing for better airflow. There are also aerodynamically favourable exterior mirrors. According to BMW, it is "very, very stable" at speed.
Finally, BMW unveiled the F87 prototype of the M2 CSL, which included elements of the M4 GTS and got a performance-tuned 444bhp engine, bucket seats, a roll bar, and a carbon rear wing and carbon-ceramic brakes.
Check out the video below.
UP IN NEWS
---
For all the latest automotive news, reports, and reviews, follow us on Twitter, like us on Facebook, subscribe to our YouTube page, and follow us on Instagram, which is updated daily.
---
Stay Ahead of the Curve
Unlock the World's Leading Source of Automotive News and Analysis.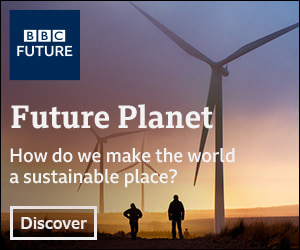 Autoscommunity.com provides innovative marketing and advertising solutions to support an advertiser's specific campaign objectives. Customised programs leverage the best of Autoscommunity.com. Contact our sales team today and see what our team can do for your custom advertising solutions.

Please include a contact number if you are willing to speak to our sales team. You can also get in touch in the following ways:
WhatsApp: 

+971 54 453 94 67
Think Your Friends Would Be Interested? Share This