Journalists from the world's leading luxury media will enjoy a rare encounter with the new Rolls-Royce Phantom Series II at a spectacular event on the magnificent French Riviera, beginning today, 6 June 2022.
Phantom Rendezvous, the Global Press Drive for the new Phantom, takes place at the Maybourne Riviera Hotel in Roquebrune-Cap-Martin, situated on the spectacular Mediterranean coast and overlooking Monaco. Guests worldwide will have the opportunity to drive and be driven in the newest incarnation of the marque's pinnacle product, officially unveiled in mid-May.
The guests will also view two magnificent Bespoke Phantoms exhibited on the lawn of the Maybourne Riviera hotel. Phantom Platino, named after the silver-white finish of the coveted precious metal platinum, echoes the marque's formative days with front seats finished in fine Rolls-Royce leather and those in the rear upholstered in luxurious fabric. The Great British Phantom, a playful nod to the marque's more patriotic clients, is finished in striking Magma Red and features a Bespoke artwork in the Gallery, inspired by the Union Flag.
Rolls-Royce Phantom occupies an unrivalled position at the very apex of the luxury world. Phantom Series II incorporates only light-touch visual and aesthetic enhancements in line with clients' expressed wishes. By way of example, a subtle geometric change to the Pantheon Grille makes the 'RR' Badge of Honour and Spirit of Ecstasy figurine more prominent when viewed from the front. The grille is now illuminated, while the headlights are graced with intricate laser-cut bezel starlights – adding further surprise and delight to Phantom's night-time presence.
The French Riviera has been associated with Rolls-Royce since the first part of the 20th Century, when the Côte d'Azur established itself as the favoured haunt of actors, artists, musicians and other wealthy luminaries of the Belle Epoque. There is also a potent historical resonance for the company: in 1912, Sir Henry Royce built a villa, La Mimosa, in Le Canadel, where he subsequently spent every winter until he died in 1933.
UP IN NEWS
---
For all the latest automotive news, reports, and reviews, follow us on Twitter, like us on Facebook, subscribe to our YouTube page, and follow us on Instagram, which is updated daily.
---
Stay Ahead of the Curve
Unlock the World's Leading Source of Automotive News and Analysis.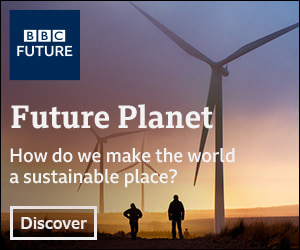 Autoscommunity.com provides innovative marketing and advertising solutions to support an advertiser's specific campaign objectives. Customised programs leverage the best of Autoscommunity.com. Contact our sales team today and see what our team can do for your custom advertising solutions.

Please include a contact number if you are willing to speak to our sales team. You can also get in touch in the following ways:
WhatsApp:

+971 54 453 94 67
Think Your Friends Would Be Interested? Share This