Squad Mobility Unveils Its New Solar City Car
The Dutch start-up Squad Mobility has unveiled its new Solar City Car, a small four-wheeler that rivals the Citroën Ami and can be charged by the sun.
The electric four-wheeler has built-in solar cells and is now available for pre-order after three years of development by Squad Mobility, founded in 2019 by Robert Hoevers and Chris Klok. They previously worked for Lightyear, a company that developed a long-range solar car – but the Solar City Car is intended for short inner-city trips.
The Solar City Car will be launched next year and cost €6250 (€5290) in Europe without VAT. It is intended for both private and shared use. There is no information yet on whether it will be offered in the UK.
The two-seater is two metres long, one metre wide and 1.6 metres high and is powered by two 2 kW electric motors driving the rear wheels, giving it a top speed of 28 km/h. So please expect to be able to park it in really tight spaces.
Like the Yank, it's classed as an L6e light four-wheeled vehicle, which means it can be driven by 16-year-olds in certain countries (but not in the UK). A more powerful 44 mph version, which falls into the L7 vehicle category, is planned for a later date.
The Solar City Car can hold up to four 1.6 kWh batteries, giving a maximum capacity of 6.4 kWh, enough for a 62-mile range. Squad claims that rooftop solar batteries can provide an additional 12.5 miles of range on a sunny day in Europe.
The company claims that the average user of a four-wheeler drives about seven miles a day. And the Solar City Car does not rely on the sun on to power its batteries. It can be plugged into a 220-volt socket, and the batteries are removable, so they can be taken to a power source for recharging.
Apart from the solar and battery technology, the vehicle has a built-in roll cage, seat belts and an entire front and rear crash structure, while the doors can be removed. As with many four-wheelers, the interior is somewhat basic but includes a phone holder, USB charger and optional air conditioning. The two-seater offers 168 litres of storage space, which increases to 243 litres if you fold down the passenger seat.
The Solar City Car is designed for private use, mobility, and car-sharing fleets. Operators of such systems can order a "Powerwall" to charge several batteries simultaneously.
As well as offering the car for sale, the company is also planning subscription and leasing models, with the latter starting at £84 per month. It is not yet confirmed whether Squad will officially offer the device in the UK.
Various car companies have experimented with solar panels on machines over the years, and it was offered as an option on the previous Toyota Prius plug-in hybrid. However, the size of the panels meant that the extra charge was rarely cost-effective for full-size cars – the Prius was estimated to have a different range of around 100 miles per year.
[metaslider id="21614″]
UP IN NEWS
---
For all the latest automotive news, reports, and reviews, follow us on Twitter, like us on Facebook, subscribe to our YouTube page, and follow us on Instagram, updated daily.
---
Stay Ahead of the Curve
Unlock the World's Leading Source of Automotive News and Analysis.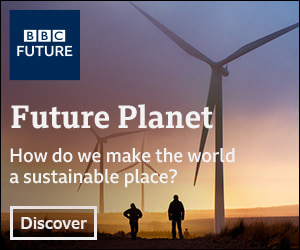 Autoscommunity.com provides innovative marketing and advertising solutions to support an advertiser's specific campaign objectives. Customised programs leverage the best of Autoscommunity.com. Contact our sales team today and see what our team can do for your custom advertising solutions.

Please include a contact number if you are willing to speak to our sales team. You can also get in touch in the following ways:
WhatsApp: 

+971 54 453 94 67
Think Your Friends Would Be Interested? Share This