Volvo Car USA Selects Maryland Stem Teacher and Student as Winners of 'EV as ABC' Twitter Contest
Volvo Car USA has selected Katherine Owens and her fourth-grade student, Avery Irwin, from Washington Episcopal School in Bethesda (WES), Maryland, as winners of its national 'EV as ABC' public service campaign. 
The Volvo 'EV as ABC' interactive Twitter campaign featured short videos of school kids explaining the ABCs of electric vehicles to consumers – one for each letter of the alphabet — to raise awareness. It launched in February 2022.
Participants were encouraged to nominate a teacher in a U.S. school, creating a brighter, more sustainable future for the next generation by sharing why they deserve to win a trip to Volvo headquarters in Gothenburg, Sweden, to learn more about it Volvo's electrification ambitions and sustainability initiatives.
Irwin, 9, and her mother, Anna, nominated Owens due to her passion for, and dedication to, educating the next generation on the importance of sustainability and other STEM-related subjects that drove the nomination. Their submission was selected because it was the most original, creative and persuasive story that adhered best to the contest theme.
For winning, Volvo plans to send the Irwins to Gothenburg this summer. Owens received a $10,000 prize that will be applied to bolstering green initiatives within the school's community.
"It's evident Katherine and Avery are true changemakers leading the charge in their local community towards creating a brighter, more eco-friendly future. We're proud to join them on their sustainable journey," said Leigh Moynihan, Vice President, Marketing, Volvo Car USA. 
"I look forward to harnessing my students' passion and creativity to advance sustainability in our community and beyond," said Katherine Owens, STEM, Innovation and Entrepreneurship Teacher at WES. "The award opens doors for students to act on ideas that would not be possible without Volvo's generous grant. I am deeply grateful."
"At WES, we seek to build creative thinkers who aren't afraid to tackle tough problems," said Danny Vogelman, Head of School at WES. "This award shines a spotlight on some of the most critical challenges facing this generation and reminds our community of the need to act now." 
Volvo Cars utilised Twitter's Randomized Instant Notification technology for the contest, which sends a randomised response to people when they 'like' a particular Tweet. When participants 'liked' Volvo's call-to-action Tweet, they received a Randomized Instant Notification featuring one of 26 videos where young kids explained how EVs operate and the benefits of owning one.
"Avery loves STEM class because Mrs Owens meets students where they are and challenges them to think big about how they can make the world a better place," said Anna Irwin, Avery's mother. "We're beyond thrilled that Mrs Owens is being honoured. We share her passion for sustainability, and Avery is eager to bring back what she learns about Volvo's EV initiatives to share with her classmates."  
People then 'liked' that Tweet to receive another video until they went through all 26 videos corresponding to each alphabet letter. Select letters contained an Easter egg which led participants to the contest page.
UP IN NEWS
---
For all the latest automotive news, reports, and reviews, follow us on Twitter, like us on Facebook, subscribe to our YouTube page, and follow us on Instagram, updated daily.
---
Stay Ahead of the Curve
Unlock the World's Leading Source of Automotive News and Analysis.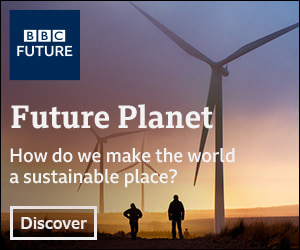 Autoscommunity.com provides innovative marketing and advertising solutions to support an advertiser's specific campaign objectives. Customised programs leverage the best of Autoscommunity.com. Contact our sales team today and see what our team can do for your custom advertising solutions.

Please include a contact number if you are willing to speak to our sales team. You can also get in touch in the following ways:
WhatsApp: 

+971 54 453 94 67
Think Your Friends Would Be Interested? Share This