Volvo Cars Makes Charging and Paying Easier than Ever for Pure Electric Volvo Drivers
For over a century, motorists around the globe have been used to simply driving into a gas station, checking the going rate for their fuel of choice, filling up their tank and continuing their journey. As it moves towards becoming a fully electric car maker by 2030, Volvo Cars believes it should be easy and convenient to charge and pay for charging if consumers adopt all-electric cars widely.
That is why Volvo Cars will integrate and consolidate a wide variety of charging functions and payments into its Volvo Cars app to make it an easy-to-use, one-stop-shop for electric Volvo drivers.
With the Volvo Cars app, pure electric Volvo drivers can find hundreds of thousands of public charging stations around the globe from a broad range of charging operators, get real-time information on the availability of chargers, and pay for their charging session through one single interface. Charging a pure electric Volvo car has never been easier.
"Many of us are familiar with the frustration of navigating multiple apps and carrying multiple cards for different charging operators," said Olivier Loedel, head of Electrification Ecosystem at Volvo Cars. "Our goal was to make life easier for our customers and remove one of the major barriers for customers to switch to an electric car. With the Volvo Cars app, we will create one digital charging platform."
In China, Volvo Cars recently signed agreements with the country's three leading charging point operators, Star Charge, State Grid and TELD, who cover more than 75 per cent of all public charging points in China. Customers can find charging, start charging by scanning a QR code and pay directly in the Volvo Cars app through leading payment services, including WeChat Pay, Alipay, and V Point.
In Europe, Volvo drivers can choose from over 270,000 charging points following Plugsurfing into the Volvo Car app, which enables cross-border charging access across the continent.
In the United States, the new Volvo Cars app is expected to be rolled out before the end of the year. It is designed to build on the already successful ChargePoint in-car app for US-based Volvo Recharge customers, which allows them to search, navigate and pay for charging at one of over 25,000 charger locations.
On top of this, as of the model year, 2023, fully electric Volvo cars in the US will come with a complimentary three-year 250 kWh DC fast charging pass with Electrify America and a subsequent 12-month Electrify America Pass+ membership.
Earlier this year, Volvo Cars USA also announced a collaboration with Starbucks in the US. It will install as many as 60 Volvo-branded, ChargePoint-powered DC fast chargers at Starbucks locations. They will be located along a 1,350-mile route from the Denver area to Starbucks' Seattle headquarters. Plans include a charging place about every 100 miles, well within the battery range of Volvo Cars' pure electric models.
As it continues to roll out more pure electric cars and consistently improve the owning and charging experience, Volvo Cars also makes investments in public charging networks of strategic importance around Europe and local partners.
In recent months Volvo Cars has revealed investments in Powerstop-branded fast charging points in various countries, including Poland, Italy and Belgium. Furthermore, in Spain, the brand works with national utility firm Iberdrola on charging points at Volvo Cars retailers. By investing in public charging at retailers and along commuter roads, Volvo Cars boosts the availability of reliable public charging infrastructure in Europe accessible to both Volvo car and non-Volvo car customers.
Meanwhile, it has a variety of preferential pricing agreements in place. Through Plugsurfing, drivers of electric Volvo cars benefit from special rates for the first 12 months when charging at IONITY stations around Europe.
Volvo Cars has teamed up with charging operator MER to offer preferential rates in those countries in Sweden and Norway. In China, fully electric Volvo car owners enjoy complimentary access to AC and DC charging at three of the country's most prominent public charging operators, Star Charge, State Grid, and TELD.
UP IN NEWS
---
For all the latest automotive news, reports, and reviews, follow us on Twitter, like us on Facebook, subscribe to our YouTube page, and follow us on Instagram, updated daily.
---
Stay Ahead of the Curve
Unlock the World's Leading Source of Automotive News and Analysis.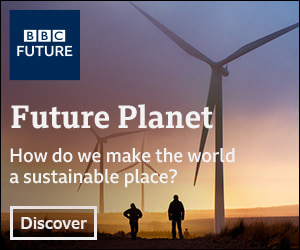 Autoscommunity.com provides innovative marketing and advertising solutions to support an advertiser's specific campaign objectives. Customised programs leverage the best of Autoscommunity.com. Contact our sales team today and see what our team can do for your custom advertising solutions.

Please include a contact number if you are willing to speak to our sales team. You can also get in touch in the following ways:
WhatsApp: 

+971 54 453 94 67
Think Your Friends Would Be Interested? Share This