Everrati Electric Icons to Chauffeur VIP Guests at the Royal Versailles Ball
Everrati Automotive Limited (Everrati) has been chosen as the sole automotive partner of the highly prestigious Royal Versailles Ball 2022. Its electrified icons play a vital role in the ultra-exclusive charity event.
The Royal Versailles Ball is a private, invitation-only, white tie event held at The Palace of Versailles on 21st May 2022 on Queen Victoria's 203rd birthday. It will be a spectacular, once-in-a-lifetime experience, paying homage to Napoleon III's original Ball of 1855, which Queen Victoria attended as an honoured guest.
As one of the world's most environmentally friendly cars, the electric Land Rover Series IIA, a quintessentially British car, aligned with its state-of-the-art Everrati EV powertrain, was deemed the most appropriate vehicle to transport VIP guests in sustainable luxury.
An exclusive guest list of 1,100 will attend the Ball, including European royalty, UHNW and HNW individuals, and blue-chip corporations. The Royal Versailles Ball supports three excellent charity partners, UNICEF UK, Lewa Wildlife Conservancy, and Street Child UK, who work to provide educational programmes in vulnerable communities worldwide and help children and families affected by the war in Ukraine. All proceeds from the event will be donated to these chosen charities.
Justin Lunny, Founder & CEO of Everrati Automotive Limited, said: "It is an honour for Everrati to play a part in one of the globe's most prestigious and exclusive events – of which our electrified icons will form a key part of guests' experience. Everrati is recognised for preserving some of the most iconic cars ever made and ensuring they can be driven sustainably in a modern low-carbon world. The Royal Versailles Ball will welcome various environmentally conscious members of Royal Families and UHNWIs seeking the latest sustainable luxury driving experiences."
Everett's Land Rover Series IIA – painstakingly refined and tested at the company's technical centre in Upper Heyford, Oxfordshire – incorporates a brand-new EV powertrain courtesy of the company's expert team of industry specialists from world-leading OEMs. The off-roader's 60kWh battery pack has a power output of 150bhp and 300Nm of torque, reinvigorating the car's original character, coupled with a true zero-emission range of up to 125 miles.
Available in every primary market, surging demand for Everrati products globally is being led by sustainability-conscious millennials and Gen-Z buyers seeking iconic cars from decades such as the 80s and 90s who demand electric power over internal combustion. Everrati buyers are also traditional car collectors passionate about the latest automotive technology.
Everett's model line-up consists of electrified versions of the Porsche 911 (964) Coupe, Targa, Cabriolet in Pure, Signature, and Gulf Signature Editions, the Land Rover Series IIA, the GT40 in partnership with Superformance, including officially licenced Gulf Edition, and the Mercedes-Benz W113 SL 'Pagoda'.
Order books are open for commissions across all models at www.everrati.com, with bespoke finance packages available upon inquiry.
UP IN NEWS
---
For all the latest automotive news, reports, and reviews, follow us on Twitter, like us on Facebook, subscribe to our YouTube page, and follow us on Instagram, updated daily.
---
Stay Ahead of the Curve
Unlock the World's Leading Source of Automotive News and Analysis.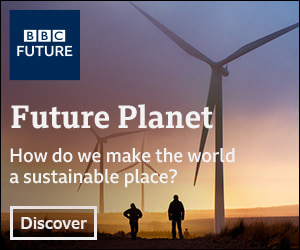 Autoscommunity.com provides innovative marketing and advertising solutions to support an advertiser's specific campaign objectives. Customised programs leverage the best of Autoscommunity.com. Contact our sales team today and see what our team can do for your custom advertising solutions.

Please include a contact number if you are willing to speak to our sales team. You can also get in touch in the following ways:
WhatsApp:

+971 54 453 94 67
Think Your Friends Would Be Interested? Share This