Top Changes to Make to Your Jeep for Summer
The days are heating up. If you have a Jeep, get ready to welcome summer adventure with open arms. Try these top changes to make to your Jeep for summer.
You can take your Jeep for a spin any time of year, but for many Jeep enthusiasts, nothing beats a summer drive.
Make a few changes to get the most out of your summertime excursions. Get ready for fresh air and fresh sights in your rig with these top changes to make to your Jeep for the summer.
1. Replace Your Doors With Tube Doors
If you want to feel closer to the outdoors, change out your regular doors for tube doors. Tube doors are metal tubes welded together that you can latch onto your rig's doorframes—they're straightforward to install.
You can get tube doors in different styles for unique looks. You can also get tubes angled outward from the vehicle to give you a more open feeling. Tube doors don't offer the same protection as true doors, but they will help you feel more secure in the vehicle than having nothing in the doorframes at all. The benefit of open views and a sense of security make tubes doors an excellent Jeep modification for off-road adventures.
2. Put On a Soft Top
Replace your Jeep's hard top with a soft top for added versatility. On days you want to drive without a roof over your head, it'll be easy to pop the soft top off, fold it up, and store it away. It's easy to put it back on, too. If you see an approaching storm, you'll have plenty of time to get yourself back under cover.
Keep in mind that for day-to-day driving, you'll probably find a soft top lets in too much noise during your commute. But the soft top brings you closer to nature when you're out on the trail, making it one of the top changes to make to your Jeep for the summer.
3. Equip Your Jeep With Camping Accessories
If you're planning to camp out this summer, make your Jeep your home-away-from-home with camping accessories. There is an incredible variety of options, making it easy to customize your Jeep camping experience.
You can set up a rooftop tent or place a tent on the back of your Jeep Gladiator JT. Or you can connect the interior of your tent with the interior of your Jeep.
Other Jeep camping accessories include awnings, fishing rod holders, and locked storage compartments for food, trash, and other items. Consider adding storage if you're camping in a soft-top Jeep. The locked compartments will give you more security and can be a helpful way to contain the smell of food when you're surrounded by wildlife.
Making these changes to your Jeep will reaffirm why you love this vehicle. It's more than transportation, it's a way of life. Let your Jeep get you off the road and out into nature.
UP IN NEWS
---
For all the latest automotive news, reports, and reviews, follow us on Twitter, like us on Facebook, subscribe to our YouTube page, and follow us on Instagram, updated daily.
---
Stay Ahead of the Curve
Unlock the World's Leading Source of Automotive News and Analysis.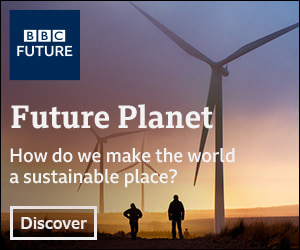 Autoscommunity.com provides innovative marketing and advertising solutions to support an advertiser's specific campaign objectives. Customised programs leverage the best of Autoscommunity.com. Contact our sales team today and see what our team can do for your custom advertising solutions.

Please include a contact number if you are willing to speak to our sales team. You can also get in touch in the following ways:
WhatsApp:

+971 54 453 94 67
Think Your Friends Would Be Interested? Share This